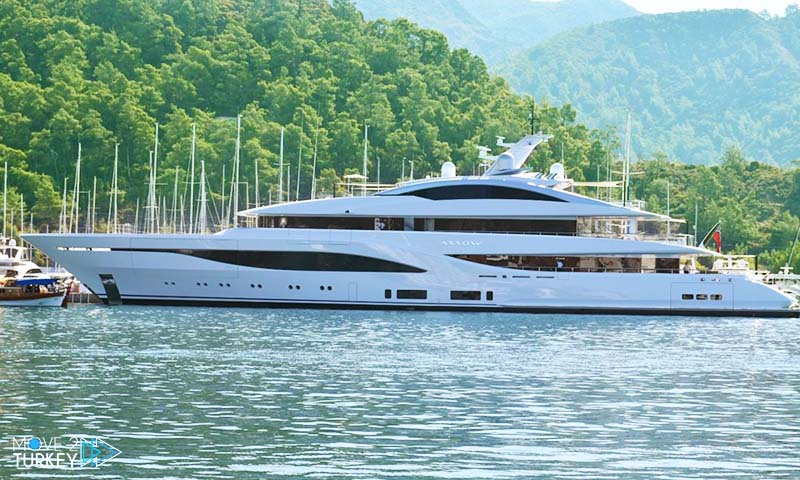 Arrow is a 75-meter-long yacht, which has a rent of 850,000 euros (7 million 179 thousand Turkish liras) for one week, and now it is moored in the Turkish city of Marmaris.
The yacht Arrow, said to be one of the most expensive yachts in the world, and it has become the focus of attention for all who see it, as a masterpiece floating on the surface of the sea.
The yacht is 75 meters long and 13 meters wide, it has 6 ultra-luxurious suite cabins and can accommodate 12 guests. with 19 crew members working on the yacht.
The yacht Arrow is completely built with a steel frame and an aluminum structure, and the interior decoration of the yacht was designed by the world's most famous interior designers.
The yacht contains a fuel tank with a capacity of 185 thousand liters, and this luxury yacht can travel 5,500 nautical miles at a speed of 19 knots.
The yacht also has all kinds of water sports equipment, and it is chartered by world-famous financial experts, sportsmen and movie stars.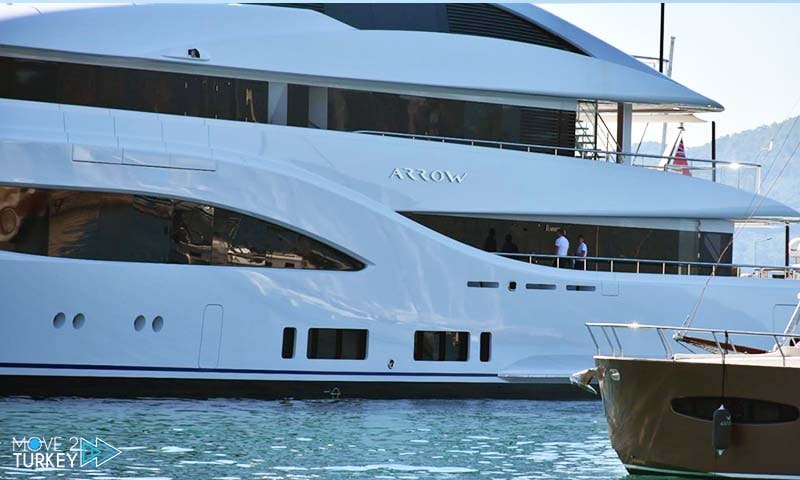 Where was the yacht Arrow before the Coronavirus pandemic
Before the spread of the Coronavirus epidemic, the yacht was located in tourist cities such as Cannes, Corsica, the French Riviera, the Italian Riviera, Portofino, Sardinia and Saint-Tropez in the summer months, and the luxury yacht receives passengers on the Greek Rhodes and the Mediterranean route between September and October.
Luxury yachts are the choice of millionaires who take care of their personal isolation, especially during the Coronavirus pandemic.
It was noted that the crew of the extremely luxurious yacht performed frantic maintenance and cleaning work before selecting the next unknown customers.