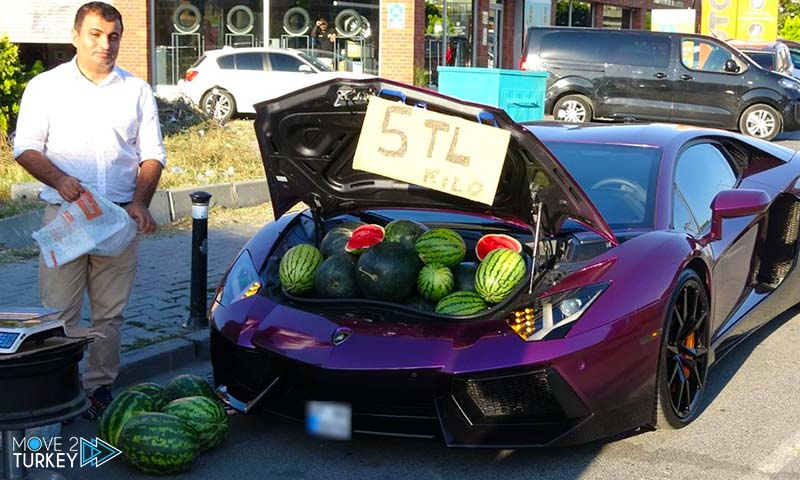 A person in Istanbul sold watermelons in the Beyoglu neighborhood, from the front trunk of his luxury Lamborghini car, which he had parked on the side of the road for 5 liras per kilo.
Where the person parked his luxury car beside the road in Beyoglu Street in HacıHüsrev Mahallesi in Istanbul, and later it was learned that he was a citizen of an Arab country, selling watermelon from a Lamborghini car in Istanbul.
This person who announced that he is selling the watermelon he had put in his front trunk of his car for 5 liras per kilo attracted the attention of the people around him. Meanwhile, some people who wanted to buy watermelons stood in line.
People took a lot of pictures of the car owner at the moment of the sale. The person left the watermelon on the side of the road and drove away. It is still not known why he sold watermelons from a luxury Lamborghini.