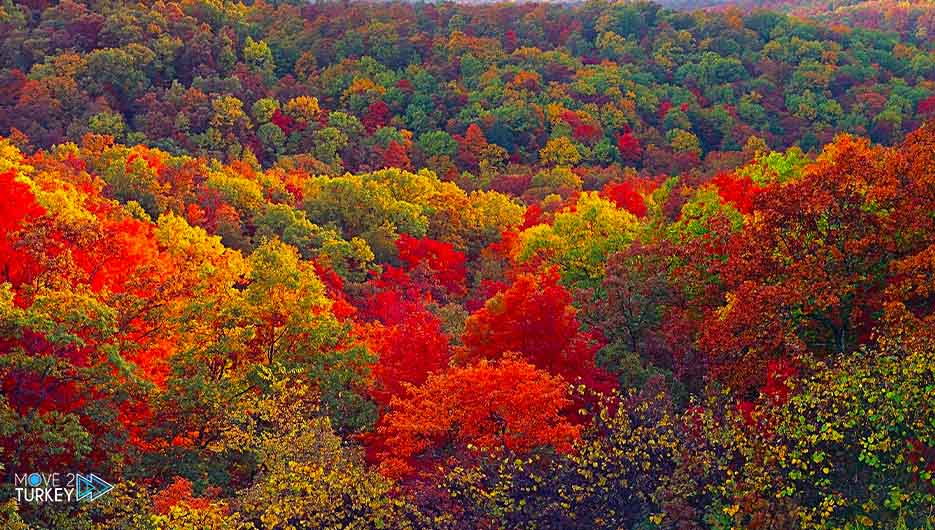 The camera lens captured by a drone the breathtaking paintings formed with the advent of autumn in Mount Boyali in the state of Kutahya in western Turkey.
The pictures showed gradations of colors between yellow, green and brown, adding beauty to the slopes of the mountain to form a natural painting that photography enthusiasts await.
The height of the mountain is 1950 meters and is located 15 kilometers southwest of the city of Kutahya.
The picturesque scenes formed by the villages of Aidoogdo and Komari at the foot of the mountain appear as if they were a painting painted by an artist.