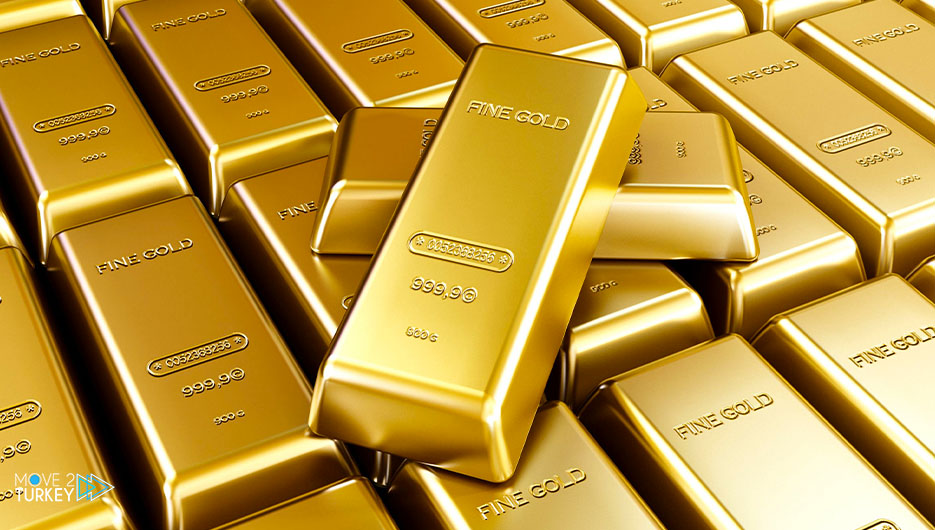 The quarterly report of the World Gold Council showed on Tuesday that demand for the yellow metal increased by 28 percent in the third quarter of 2022 to 1181 tons, supported by consumer purchases, and central banks increased their possession to enhance their reserve assets.
The report indicated that global demand for gold increased by 18 percent in the first nine months of the year compared to the same period in 2021, returning to pre-pandemic levels.
Global demand for jewelry rose 10 percent year-on-year in the third quarter to 523 tons, despite the deteriorating global economy.
Demand for investment in gold in the third quarter fell 47 percent on an annual basis at 124 tons, which reflects weak sentiment among some sectors of investors.
Investment in bullion and gold coins grew 36 percent to 351 tons, and this was not enough to compensate for 227 tons of outflows from ETFs, according to the report.
Central banks continued to increase their gold holdings as purchases were estimated at a quarterly rate of nearly 400 tons.
The report monitored a decrease in technology demand by 8 percent on an annual basis, amid a decline in consumer demand for electronics due to the global economic slowdown.
Total gold supply rose marginally 1 percent year-on-year to 1,215 tons, an increase for the sixth consecutive quarter.
Gold prices fell in the third quarter by 8 percent in response to the strength of the dollar and the increase in interest rates by the US Federal Reserve to curb high inflation.
Earlier, gold witnessed a great demand as one of the safe havens in times of crises and a store of value amid the escalation of the economic repercussions associated with the outbreak of the Coronavirus, followed by the Russian-Ukrainian war.
The World Gold Council is an organization working to develop the gold industry market and aims to stimulate and sustain demand for the yellow metal globally.