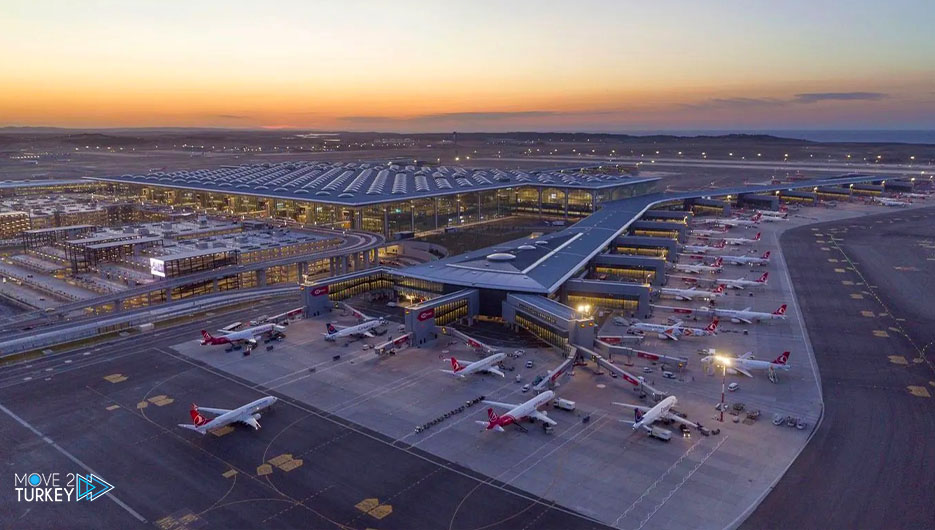 Airports Council International (ACI) announced on Saturday that Istanbul Airport was the busiest in Europe last year with 36,988,563 passengers.
According to the annual report prepared by the Airports Council International, passenger traffic increased by 37 percent in 2021.
After witnessing a 59 percent decrease in 2020 compared to the previous year due to the outbreak of the Corona virus.
According to the report, airports in Turkey and Russia hosted the largest number of passengers in 2021.
Istanbul International Airport ranked first in the list of the busiest airports in Europe.
It received 36,988,563 passengers, while Sheremetyevo International Airport in Moscow ranked second with 30,943,456 passengers.
And Charles de Gaulle airport in Paris entered the list in third place with 26 million and 201 thousand and 698 passengers.
While Amsterdam Schiphol Airport in the Netherlands ranked fourth, while Moscow's Domodedovo Airport came in fifth place.
Sabiha Gokcen airports in Istanbul and Antalya were also included in the list of the busiest airports in Europe.
Sabiha Gokcen Airport ranked sixth with 24 million and 991 thousand passengers, while Antalya Airport ranked ninth with 21 million and 333 thousand passengers.
Istanbul Airport ranked first among European airports in the number of passengers in 2020, reaching 23.4 million passengers, despite the epidemiological conditions.