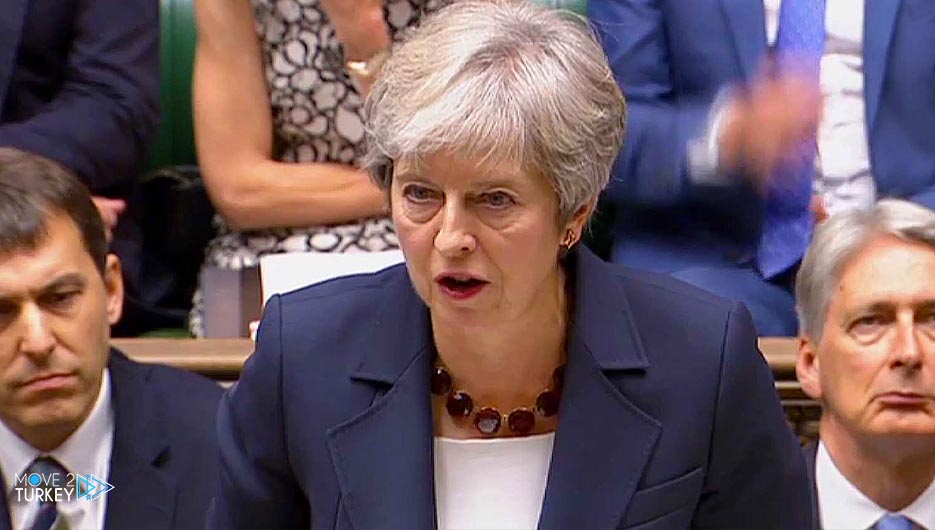 British Foreign Secretary Liz Truss on Friday accused Russia of using food as a "weapon of war" in its war with Ukraine.
Teras published a video of her in front of the Atakuli Tower in the Turkish capital, Ankara, on her Twitter account, in which she spoke about the Ukrainian grain crisis.
"Food should never be used as a weapon," she said, accusing Russian President Vladimir Putin's forces of closing Ukrainian ports and preventing the export of Ukrainian grain to the world.
She explained that her visit to Ankara comes as part of efforts to solve the grain crisis.
She said that Turkey is a vital strategic partner in efforts to get Ukrainian grain out of its ports, by reopening the main sea routes to ensure the safe passage of food.
She stressed that Britain will not leave any door without touching it to address the grain crisis in cooperation with its allies and partners such as Turkey.
On Thursday, Teras warned in a press conference with its Turkish counterpart Mevlut Cavusoglu in Ankara that a famine would occur if grain was not taken out of Ukraine's ports.
Grain supplies from Russia and Ukraine fluctuate due to the war that has been going on since February 24 between the two countries, which are among the world's 6 largest grain exporters.