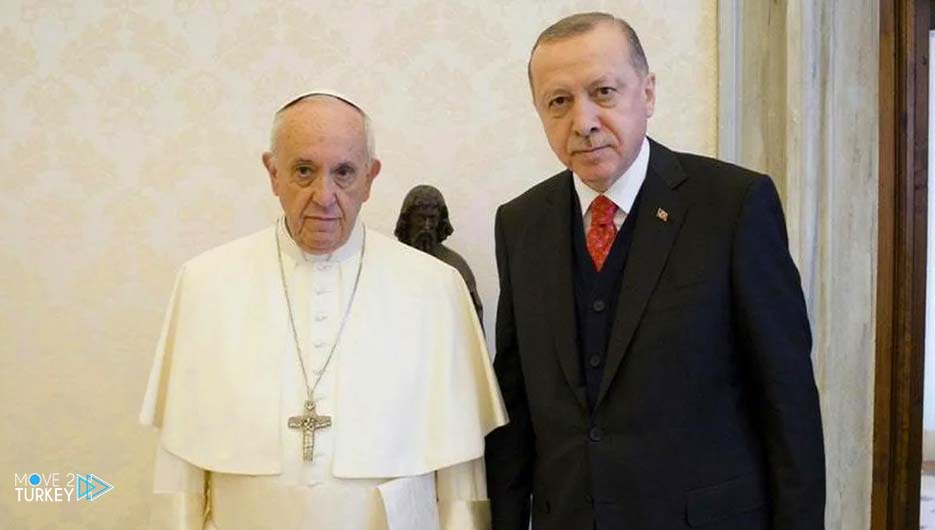 Turkish President Recep Tayyip Erdogan said in a phone call with Pope Francis that the Israeli attacks on Gaza "have reached the point of massacre."
According to a statement issued by the Turkish Communications Department on Thursday, the Turkish President discussed with the spiritual leader of Catholic Christians and the head of state of the Vatican, during the call, the Israeli-Palestinian conflict and the worsening human rights violations in Gaza.
Erdogan explained that the Israeli attacks on Gaza have no place in any sacred text and "have reached the point of massacre."
He pointed out that the international community's ignoring of what is happening in Gaza is a disgrace to humanity, and that all countries must raise their voices against this human tragedy.
The Turkish President stressed that "permanent peace in the region that embraces the holy places of the three monotheistic religions can only be achieved through the establishment of an independent, sovereign and geographically integrated Palestinian state on the 1967 borders with East Jerusalem as its capital."
He pointed out that Turkey is making great efforts to deliver humanitarian and medical aid to Gaza, and that everyone must provide effective support for efforts to deliver aid without interruption to innocent civilians.