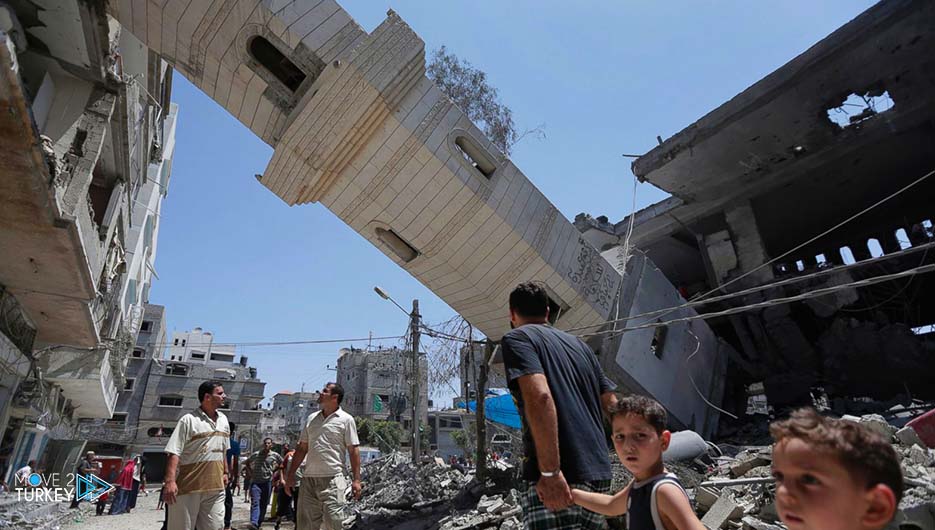 Al-Aqsa TV, affiliated with Hamas, announced on Saturday that a "large number" of Israeli prisoners held by the movement had been injured as a result of the continued bombing of Gaza, noting that "there is a threat to their lives" as a result.
The satellite channel said through its account on the Telegram platform: "A large number of wounded are among the occupation prisoners, and there is a threat to their lives due to the continued bombing," without further details.
Earlier today, the Izz al-Din al-Qassam Brigades, the military wing of Hamas, announced the killing of 9 of its prisoners in an Israeli bombing that targeted their location in Gaza during the past 24 hours.
Al-Qassam said in a brief statement that 4 of the prisoners killed were foreigners, bringing the total number of Israeli prisoners killed since the beginning of the war on Gaza to 27, according to official data published by the movement's military wing.
At dawn on October 7, the Hamas movement and other Palestinian factions in Gaza launched Operation "Al-Aqsa Flood" in response to "the continuing attacks by Israeli forces and settlers against the Palestinian people, their property, and their sanctities, especially Al-Aqsa Mosque in occupied East Jerusalem."
During the operation, Hamas and gunmen from other Palestinian factions took "dozens of Israelis, including soldiers and officers," during a large-scale infiltration of settlements around the Gaza Strip, according to what the movement announced.
It is not known exactly how many Israeli prisoners are currently in Gaza.
On the other hand, the Israeli army announced the launch of Operation "Iron Swords" and continues to launch intensive raids on many areas in the Gaza Strip, which is inhabited by more than two million Palestinians who suffer from deteriorating living conditions as a result of an ongoing Israeli siege since 2006.
A few days ago, Abu Ubaida, spokesman for the Izz al-Din al-Qassam Brigades, said that the movement would not negotiate regarding Israeli prisoners under bombardment.