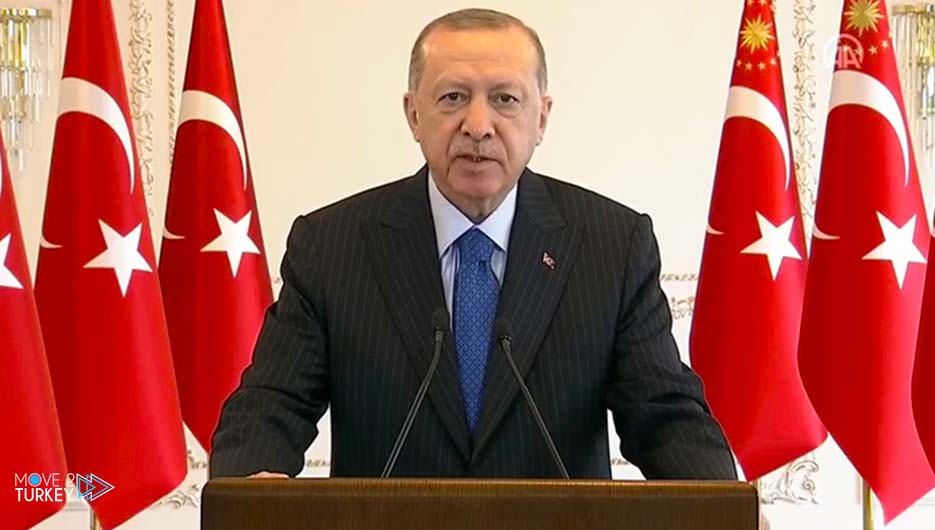 Turkish President Recep Tayyip Erdogan said that his government will begin handing over residential apartments to those affected by the February 6 earthquake that struck the south of the country in the coming months.
This came in a video message he sent on Saturday to the "Expo 2023 Kahramanmaraş" program held in the state of Kahramanmaraş in southern Turkey.
He added that they continue to heal the wounds of the areas affected by the earthquake and their afflicted residents.
He explained that they plan to build 850,000 independent units in earthquake areas, including 680 residential apartments and 170,000 commercial stores.
He pointed out the government's intention to build 319,000 residential apartments and shops during the first year of the earthquake, which he described as "the disaster of the century."
He announced their readiness to deliver the first batches of residential apartments to the earthquake victims, starting in the coming months, "as we promised you before."
On February 6, 2023, a 7.7-magnitude earthquake struck southern Turkey and northern Syria, followed by another with a 7.6-magnitude earthquake and thousands of violent aftershocks, killing tens of thousands of people and leaving huge material destruction.