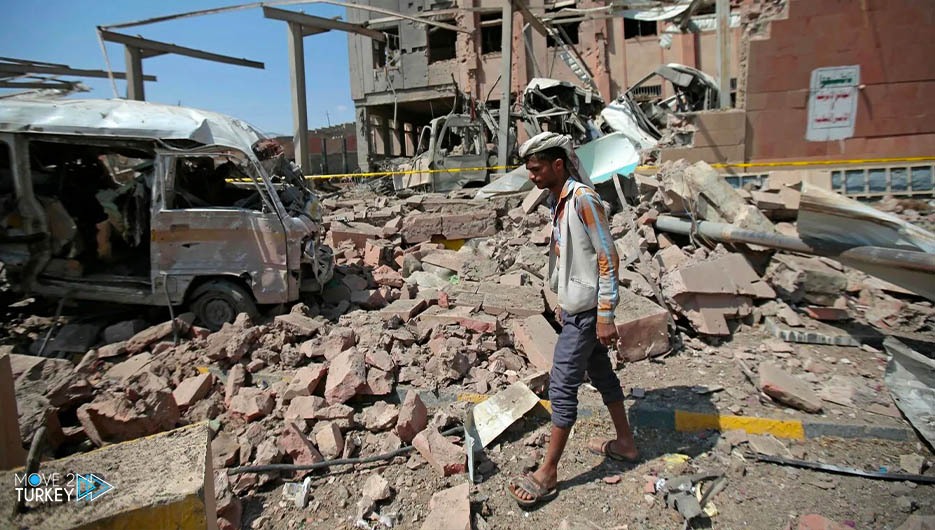 United Nations Secretary-General Antonio Guterres on Sunday condemned the attack on a residential neighborhood that left children injured on Saturday evening in the city of Taiz, southwest of Yemen.
This came in a statement by the Deputy Spokesman for the UN Secretary-General, Farhan Haq.
Guterres said: "I condemn the attack that targeted the residential neighborhood of Zaid Al-Mashki in Taiz, injuring 11 boys and girls, most of them under the age of ten."
He added, "Reports indicated that a number of these children are in critical condition, and one boy has died of his injuries."
Guterres stressed that "the warring parties have obligations under international law to protect civilians. The killing and wounding of children is particularly reprehensible."
He expressed "particular concern that this attack is one of the attacks that took place elsewhere in Yemen during the armistice."
A statement from the Taiz police on Saturday said that "11 children were injured on Saturday evening in a brutal barbaric bombardment launched by the Houthi group.
And a number of mortar shells on the densely populated Zaid Al-Mushki neighborhood in the center of the city of Taiz, southwest of Yemen.
The statement described the incident as "a horrific and heinous crime, committed in clear violation of the armistice and a clear defiance of all local and international treaties and covenants."
In early June, the Yemeni government and the Houthi group agreed to extend a humanitarian truce in the country for a period of two months.
After the expiration of a similar previous truce that began on April 2, last.
For more than 7 years, Yemen has been witnessing a continuous war between forces loyal to the legitimate government, backed by an Arab military alliance.
As well as the Iranian-backed Houthis, who have controlled several governorates, including Sanaa, since September 2014.