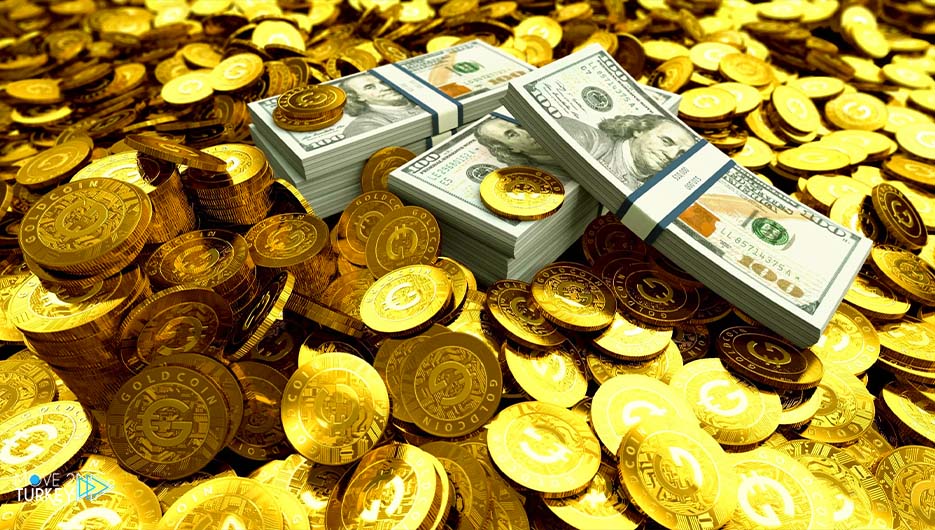 Gold prices fell on Monday to their lowest level since mid-February, amid a strong rise in the US dollar and expectations of a rapid rate hike.
At the time (08:41 GMT), the spot prices of the yellow metal decreased by 0.79 percent, or $14.89, to trade at $1868.9 an ounce.
Gold futures prices for June delivery fell 0.78 percent, or $14.70, to $1,868.10 an ounce.
Gold prices were negatively affected by the dollar's rise, with the increase in US interest rates by 50 basis points, and expectations of raising interest rates about 6 more times during the current year.
The higher the dollar, the less attractive gold is due to the high cost of holding it for holders of other currencies.
The dollar index rose against 6 other major currencies by 0.31 percent at 104.01 points, the highest level since 2003.
Gold is a store of value and is used as a hedge against inflation and as a safe haven in times of geopolitical crises and economic and financial turmoil.