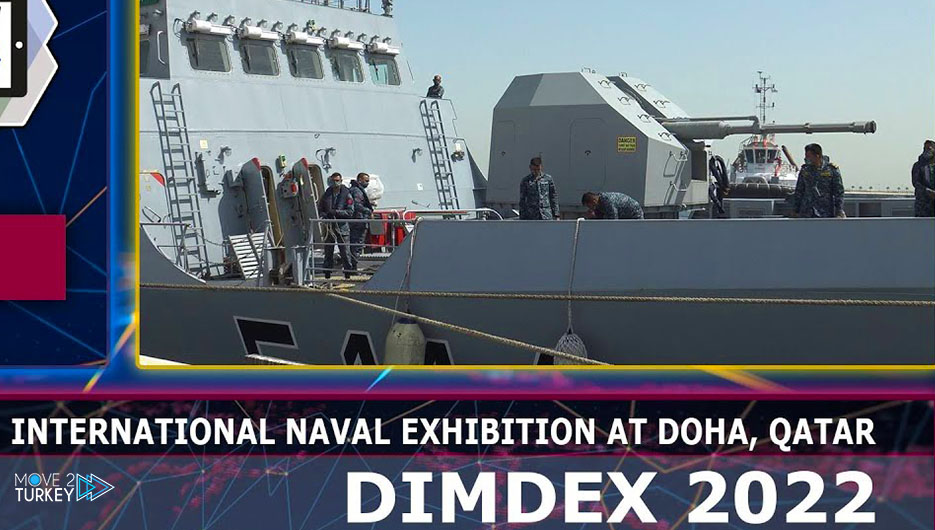 The activities of the seventh edition of the Doha Maritime Defense Exhibition "DIMDEX 2022" kicked off Monday in the Qatari capital.
The exhibition will continue at the Qatar National Convention Center in the city over a period of 3 days, until March 23rd.
The inauguration was attended by the Emir of Qatar Tamim bin Hamad Al Thani and the Qatari Minister of Defense Khalid bin Muhammad Al-Attiyah, where more than 200 exhibitors from more than 20 countries are known to participate.
Also, 32 Turkish defense industries companies will participate in the exhibition, in coordination with the Presidency of Defense Industries of the Presidency of the Republic, and with the support of the Turkish "Defense and Aviation Industry Exporters" Association.
The head of the Turkish Defense Industries Organization, Ismail Demir, and the Turkish ambassador to Doha, Mustafa Kokso, were present on the Turkish side at the opening of the exhibition.
DIMDEX is a major platform for direct communication between companies and decision makers, as the exhibition has contributed to signing agreements and deals worth billions of dollars since its first edition.
The exhibition includes the latest technologies and equipment in the marine field from shipbuilders, manufacturers and suppliers of ship-borne technology systems.
In addition to communications systems, radars, missiles, naval mines, defense systems, electronic warfare and other industries.