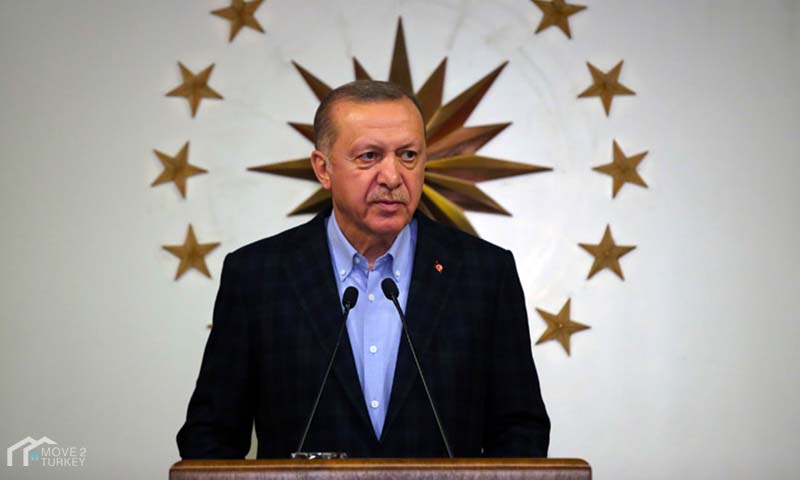 Turkish President Recep Tayyip Erdogan stated that Turkey has entered a stage that needs sacrifices in order to overcome the Coronavirus crisis.
Erdogan said in a speech he delivered from Istanbul: "We believe that there is no misfortune greater than our strength. With this concept, we continue with our people to fight the Covid-19 epidemic with all determination."
The Turkish President added: "We have entered a stage where we must make sacrifices in order to overcome this crisis facing humanity."
He continued: "Whenever we maintain our unity, our solidarity, our solidarity and our brotherhood, we will surpass this stage, God willing, with the least losses."
However, he added, "But we must not forget that we will never relax and will never be complacent. At the same time, we will not give up and will not be afraid because we are walking on strong ground to confront this danger."
The Turkish President stressed that the government has taken the necessary measures that will allow industrialists and exporters to continue their production and export, which is an important priority for the government.
"All of our citizens know that we stand by them with all our capabilities. We will not allow anyone in this country to remain hungry, without support, subjected to ill-treatment or harmed at this stage. We are working to implement all of our measures with great sensitivity," he added.
He added: "God willing, we will overcome the Coronavirus crisis as soon as possible. It suffices to adhere to the instructions issued by the concerned authorities and to listen carefully to alerts and warnings."
It is worth noting that the Turkish Health Minister Fahrettin Koca announced on Friday evening, March 27th, that the total number of deaths of Coronavirus has increased to 92 and 5 thousand and 698 cases.
While the number of people infected with Coronavirus around the world exceeded 600 thousand, more than 27 thousand died, while more than 133 thousand recovered from the disease.