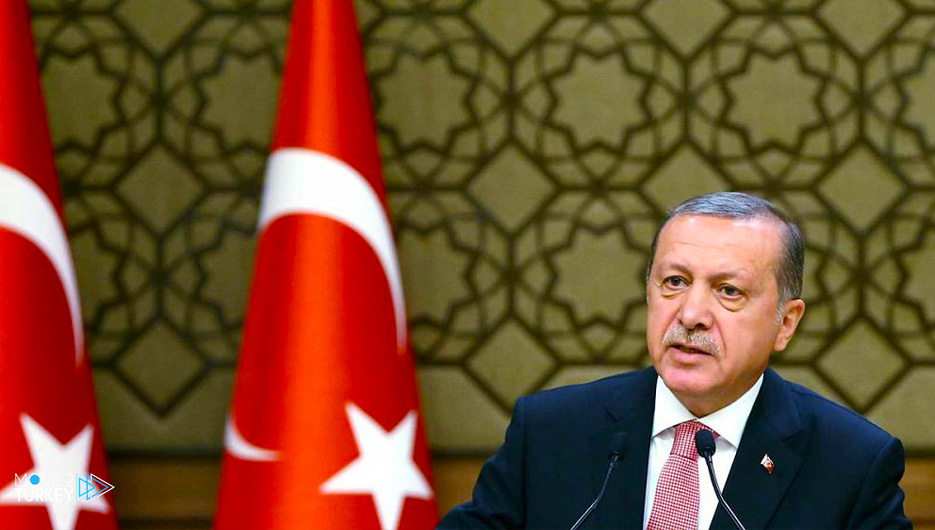 "Thanks to its defense industry purchases, Turkey has reached the status of a country that plays games in its region and breaks its dirty games," President Recep Tayyip Erdogan said.
President Recep Tayyip Erdogan spoke at the commissioning ceremony of the TCG Ufuk test and training vessel at the Istanbul Naval Shipyard.
I believe we are off to a good start to 2022 by experiencing significant developments in projects critical to our defense industry one by one.
Events around us have shown once again that it is not possible for countries that cannot be independent in the defense industry to look to the future with confidence.
"Turkey owes its ability to make all the moves required by its national interests in every field despite all kinds of implicit and explicit prohibitions to advance in the defense industry.
Turkey produces, develops and uses a wide range of systems both domestically and at home, and we expect our defense and aerospace exports to exceed $4 billion by the end of this year.
As we prepare our country for the environment of the war of the future, our work continues on complex systems that require deep learning and the integration of artificial intelligence quickly, on the other hand our eyes are in space. In the field of space, we continue to work on the development of launch systems and satellite systems.
Our country can only be properly protected by defending the blue homeland in the best possible way. We have implemented many projects that will make our navy stronger.
Many of the marine vehicles in our inventory have been modernized according to today's conditions, and our modern marine vehicle systems are equipped with local and national products.
Our country's first intelligence ship, Ufuk, was also built, which we will operate today with national engineering capabilities.
The construction of this ship was carried out only under the leadership of our contracting company STM with the participation of 194 local companies.
Our country is currently among the ten countries in the world that can design and build a warship at the national level.
In the shipyards of our country, in addition to our own needs, ships and boats are manufactured for all parts of the world.
So far, we have exported 180 naval platforms to 25 countries, and we will bid for the TF-2000 Air Defense Destroyer soon.
Now, we go one step further and focus on high-tech systems.
Istanbul, which is under construction, and our three frigates for which we are bidding will also have local and national vertical firing systems and air defense systems.
We are strengthening our naval forces further in the next two years, our goal is a completely independent Turkey in the defense industry.
I think that our power at sea will be increased thanks to this ship which is owned by very few intelligence agencies in the world. The next goal of our organization will be to use these elements in the most efficient way by taking their place in space using satellite systems.
As we have done so far, we will support our organization in every field in the coming period, and we will make it contribute more to our struggle in building a great and strong Turkey.