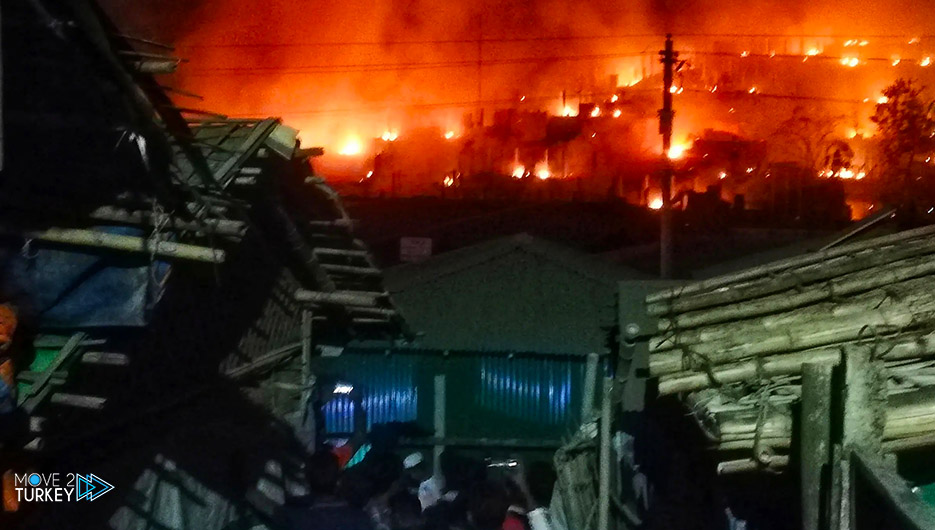 The Turkish IHH Humanitarian Relief Foundation has provided emergency aid to the Rohingya after the fire of their camp in Cox's Bazar district, southern Bangladesh.
According to the agency's statement on Friday, food aid, clothes and detergents were provided to refugees in the area.
The authority also conducted medical examinations for 105 Rohingya people, as well as medical aid for the needy residents of the region, and provided blankets, rugs and clothes to 488 families.
And last Sunday, a fire broke out in a Rohingya refugee camp in Cox's Bazar district, consuming dozens of tents, including some education centers inside, and injuring a large number of refugees.
Last March, a major fire in the Cox's Bazar refugee camp killed at least 15 Rohingya and burned more than 10,000 huts, including a Turkish field hospital.
Since late 2017, the camps have housed nearly one million Rohingya Muslims who have fled an organized campaign of persecution in neighboring Myanmar.