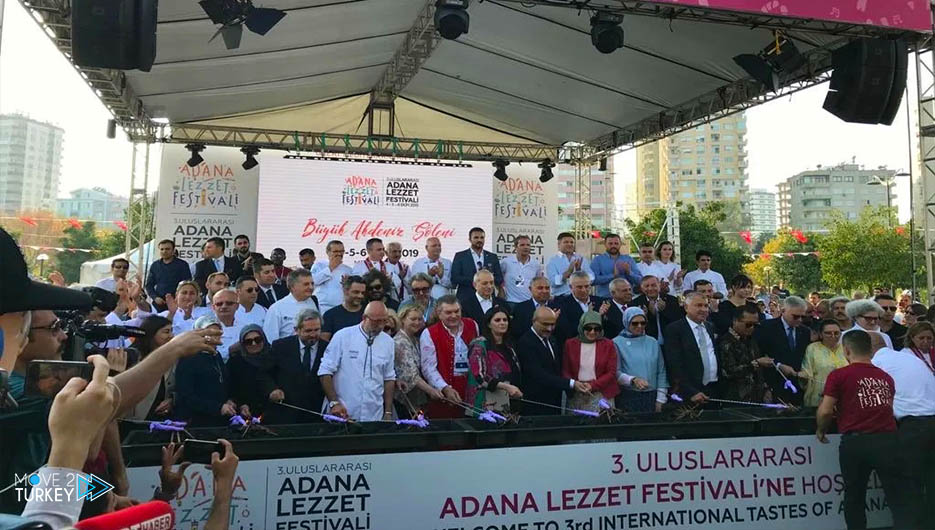 On Saturday, Turkish President Recep Tayyip Erdogan participated in the opening of the fifth edition of the Adana International Taste Festival.
President Erdoğan inaugurated the inauguration by setting fire to the barbecue brazier before he himself began grilling the Adana kebab, for which the state (south) is famous.
Erdogan said in a speech during the opening that the phenomenon called gastronomy has turned into social, cultural, and economic activities that add value to cities and countries around the world.
He added that the festival is being organized according to the principle of zero waste, in line with the "green development revolution" launched by the government through its adoption of the Paris climate agreement a few days ago.
After his speech, Erdogan toured the festival sections and presented gifts and toys to the children.