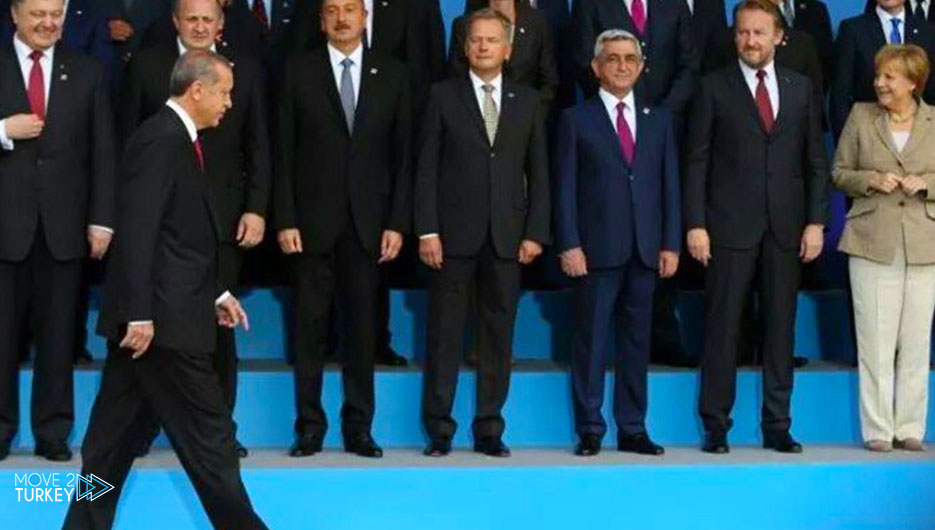 On Wednesday, Turkish President Recep Tayyip Erdogan participated in a group photo of the leaders participating in the North Atlantic Treaty Organization (NATO) summit in Madrid, Spain.
He said that the leaders participated in a group photo after the official reception ceremony at the "IFema" conference center, which hosts the summit.
Erdogan was received by Spanish Prime Minister Pedro Sanchez and NATO Secretary General Jens Stoltenberg, at the centre.
After the group photo was taken, Erdogan exchanged talks with his American counterpart, Joe Biden.
As well as British Prime Minister Boris Johnson, Canada's Justin Trudeau, Albania's Edi Rama, as well as Stoltenberg.