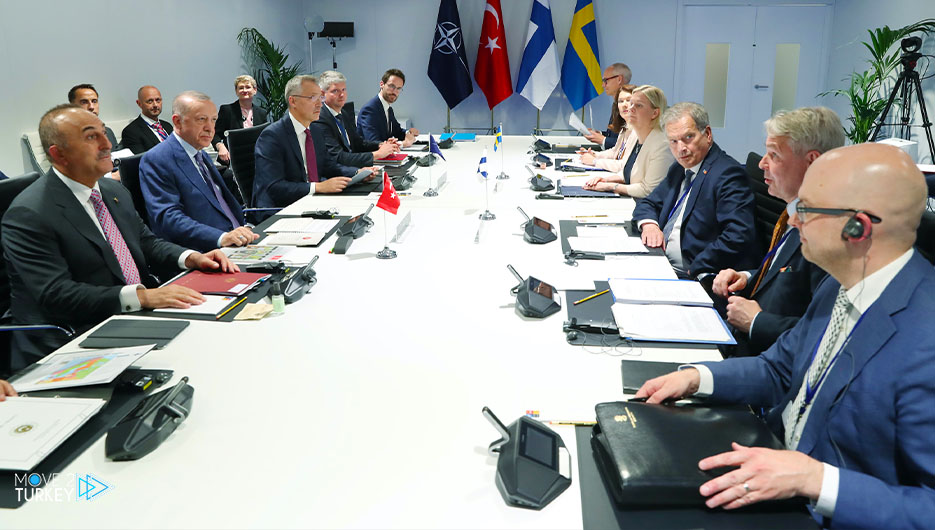 Turkish President Recep Tayyip Erdogan met Thursday, German adviser Olaf Schultz, on the sidelines of the summit of NATO leaders (NATO) in the Spanish capital, Madrid.
Erdogan was meeting with Schultz away from the lenses of the journalists.
The meeting was attended by the Turkish side, Foreign Minister, Mevlüt Çavuşoglu, and the defense Hulusi Akar.
The Turkish presidential spokesman Ibrahim Qalman, head of the Intelligence Service, Hakan Fidan, and head of the Turkish Presidency Communication Department, Fakhr Al -Din Al Toun.
In the coming hours, President Erdogan is expected to hold a press conference on the summit.