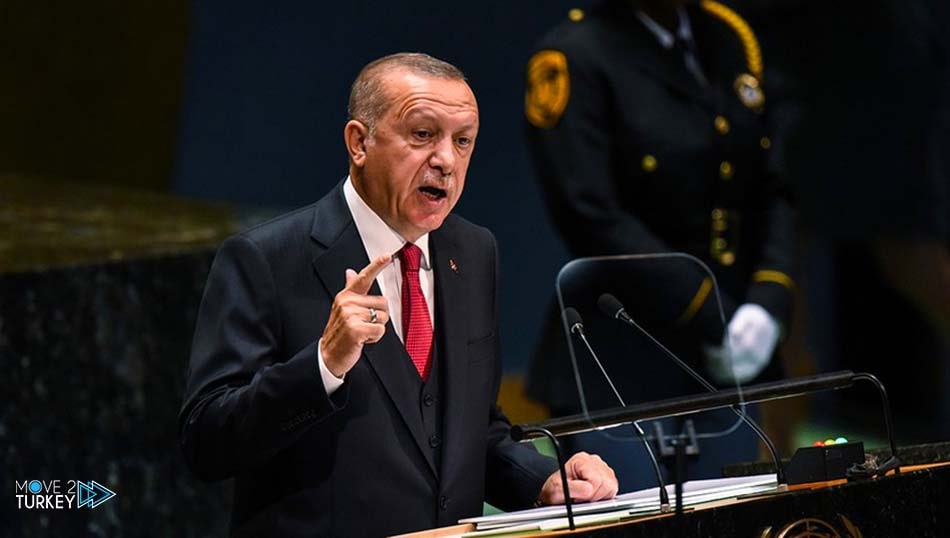 Today (Thursday) in an interview with the "The Peninsula" newspaper, Turkish President Recep Tayyip Erdogan clarified various issues such as the presence of Turkish forces in the Arabic Gulf, and the presence in Syria and Azerbaijan.
According to the Turkish Anatolia News Agency, the Turkish president said regarding the Persian Gulf: "Turkey, with its military presence in the Arab Gulf, not only contributes to maintaining stability and peace in Qatar, but also to maintaining stability and peace throughout the Gulf.
Recep Tayyip Erdogan said, "Except for the parties that seek chaos, no one should be bothered by the presence of Turkey and its forces in the Arab Gulf."
These statements come after the Turkish president paid a one-day visit to Kuwait and then to Qatar yesterday, where he met Prince Tamim bin Hamad Al Thani in Doha.
Speaking of Syria, Erdogan said, "Turkey will not remain on Syrian soil forever." As soon as we find a permanent solution to the crisis there, we will end our existence. "
Regarding Libya, Erdogan said, "This is the legitimacy [of the legitimate government] that will prevail in Libya." "The coup plotters will fail in the end."
"We will continue to work with the United States to fight terrorism, support democracy and end instability," he said.
The Turkish president also referred to his country's conflict with Greece in the eastern Mediterranean, saying that those who saw the country's "determination" there and realized that Ankara was not backing down "had to call today for talks."
Referring to the war between Azerbaijan and Armenia, Erdogan said: "Armenia's efforts after the heavy defeat to show that Turkey is one of the parties to the conflict shows the bottleneck and the despair it is going through."
Armenian Prime Minister Nikol Pashinyan said yesterday that "Turkey is trying to restore its empire in the region."
Turkish officials have publicly and forcefully supported the Azerbaijan Republic since the beginning of the new round of hostilities in Nagorno Karabakh, and there have been reports of Ankara sending Syrian and Libyan fighters to Nagorno Karabakh and the Republic of Azerbaijan, with negative public reactions.