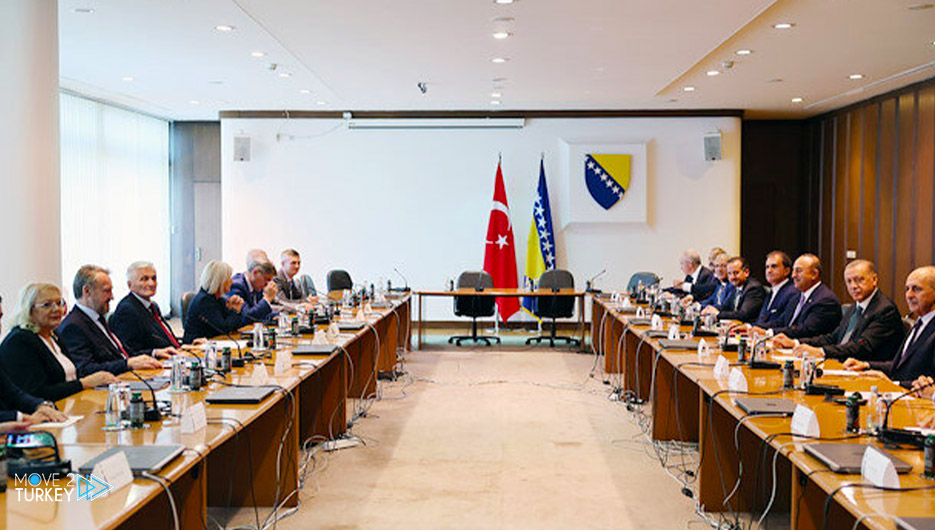 Turkish President Recep Tayyip Erdogan met Tuesday with members of the Presidential Office of the House of Representatives and Peoples' Assembly in Bosnia and Herzegovina.
The Turkish president arrived at the Bosnian Parliament after participating in a luncheon organized by members of the Bosnian Presidential Council in his honor.
The meeting took place behind closed doors between Erdogan and members of the presidential office in the House of Representatives and the Bosnian Peoples.
Earlier on Tuesday, President Erdogan began a three-day tour of the Balkans, which began with Bosnia and Herzegovina, and also includes Serbia and Croatia.