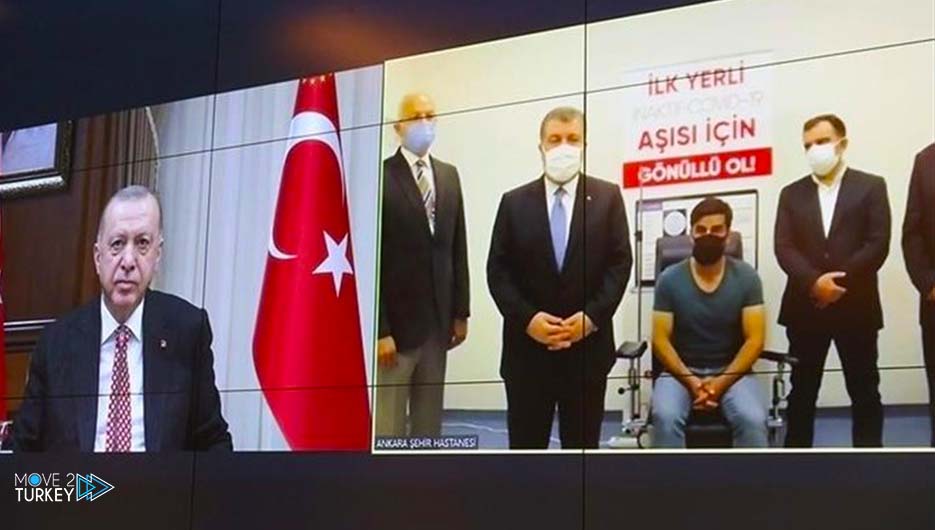 Turkish President Recep Tayyip Erdogan participated in the third phase of the injection of the Covid-19 vaccine in an Ankara hospital via video conference.
At the ceremony, he announced the name of the national Coronavirus vaccine as TURKOVAC.
He added, "Turkey will enter a new era in this field with the beginning of the third phase of human testing for the local corona vaccine."
"The vaccine, which was produced in cooperation with Erciyes University and the Turkish Health Institute of the Ministry of Health, has now reached the most advanced stage," Erdogan said.
Referring to Turkey's successful performance in combating coronavirus and vaccination, surpassing China and Germany, he said, "In the next few weeks, all the population over the age of 18 will be vaccinated."
Ibrahim Karagul, a writer for the Yeni Şafak newspaper, wrote about the third phase of the vaccine test, in which 850,000 people volunteered to receive the vaccine.