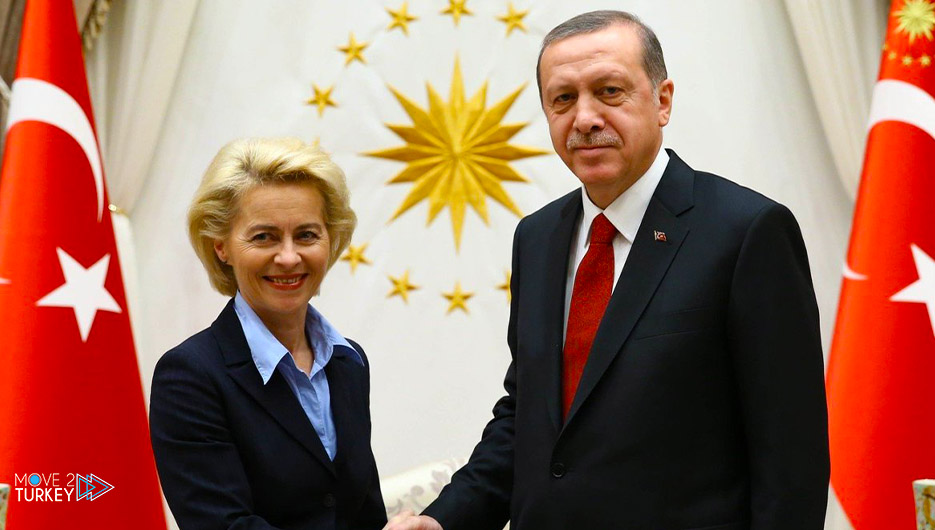 Turkish President Recep Tayyip Erdogan and European Commission President Ursula von der Leyen discussed bilateral relations and Russia's military intervention in Ukraine.
This came in a phone call between the two sides on Wednesday, according to a statement issued by the Turkish Presidency Communication Department.
The statement indicated that Erdogan and von der Leyen discussed the Russian attack on Ukraine and the relations between Turkey and the European Union.
On February 24, Russia launched a military operation in Ukraine, which was followed by angry international reactions and the imposition of "tough" economic and financial sanctions on Moscow.