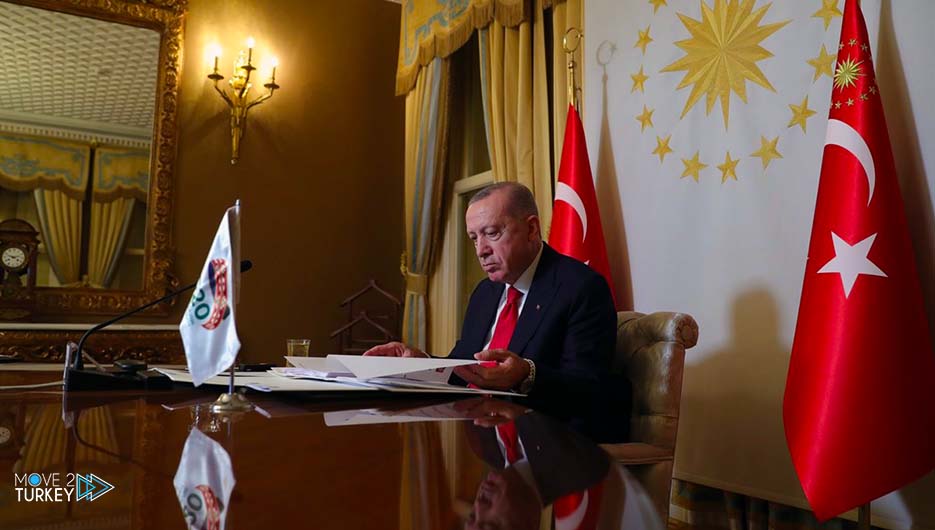 On Sunday evening, Turkish President Recep Tayyip Erdogan criticized the global economic system and called for a fairer system.
"A fairer economic order must replace the current system that is based on greed, hegemony and oppression," the Turkish Anatolia News Agency quoted Erdogan as saying.
He continued: "The current global economic system cannot support humanity and nature."
The President of Turkey stated, "There is no chance for the success of a system that does not serve the peoples of the world, their stability and prosperity, and does not bring them justice and security."
Turning to the repercussions of the Coronavirus crisis, Erdogan said that the virus has deepened many issues, including poverty and inequality.
He added: "Our friends in Africa, Asia and South America face many problems, and refugees and asylum-seekers are the most vulnerable in facing the Coronavirus.
"Regardless of the economic problems, these people must deal with Islamophobia and xenophobia," Erdogan said. "These dangerous conditions cannot be ignored, and financial support for humanitarian aid to war-torn societies must be strengthened."
In another aspect of his speech, Turkey has hosted more than 4 million refugees, most of them Syrians, and said that the number of displaced exceeds the number of residents in many cities in Turkey.
Emphasizing his country's support for the Libyan Government of National Accord, Erdogan said that Ankara had prevented Libya from entering the civil war under an agreement on training and advisory services.
He also referred to his country's role in the recent Nagorno-Karabakh conflict and claimed that Ankara played a major role in ending the 30-year war.