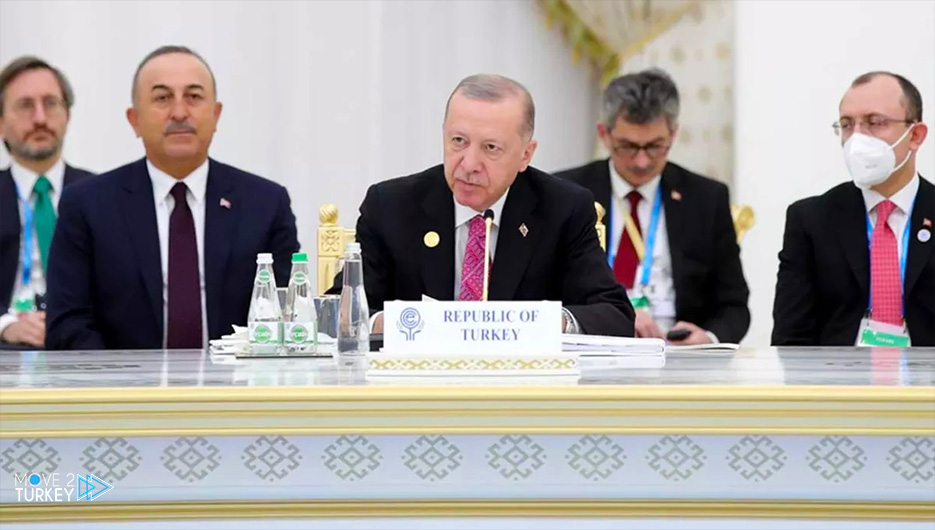 Turkish President Recep Tayyip Erdogan arrived in Istanbul from the capital of Turkmenistan, Ashgabat, after his participation in the Summit of Leaders of the Economic Cooperation Organization.
The presidential plane that carried President Erdogan landed at Ataturk Airport at 22.30 pm on Sunday, Turkish time.
Upon his arrival at Istanbul Airport, Erdogan was received by the city's governor, Ali Yerlikaya, and a number of local officials.
The president was accompanied by his wife, Emine Erdogan, and foreign ministers, Mevlüt Çavuşoğlu.
In addition to the Minister of Energy and Natural Resources Fatih Donmez, Education Mahmud Özer, and Defense Minister Hulusi Akar.
Also Minister of Agriculture and Forestry Bekir Pakdemirli, Trade Minister Mehmet Muş, and Transport and Infrastructure Minister Adil Kara Ismailoglu.
He was also accompanied by the head of the communications department in the Turkish presidency, Fahrettin Altun, and the presidential spokesman, Ibrahim Kalin.
Erdogan arrived in Ashgabat on Saturday afternoon as part of an official visit, during which he participated in the 15th summit of the Economic Cooperation Organization.
The International Economic Cooperation Organization was established in 1985 and is headquartered in the Iranian capital, Tehran, and includes in its membership 10 Asian countries:
Azerbaijan, Afghanistan, Uzbekistan, Iran, Pakistan, Turkey, Turkmenistan, Tajikistan, Kyrgyzstan, and Kazakhstan.