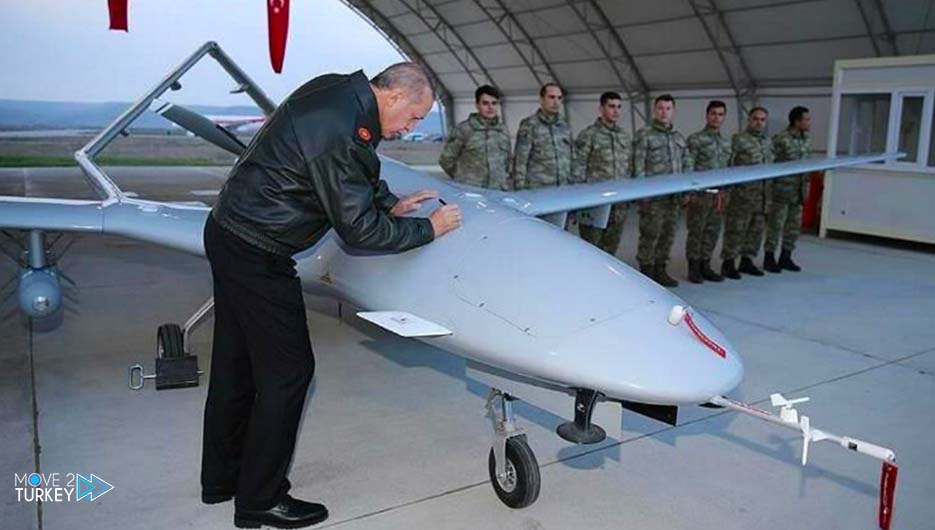 In recent weeks, when there were gaps in the possibility of de-escalating tension between Saudi Arabia and Turkey, in light of the tense relations between the two countries.
More recently, however, Saudi Arabia's request to purchase Turkish drones appears to be the beginning of a new relationship between Riyadh and Ankara.
As Turkish President Recep Tayyip Erdogan announced, last night (Tuesday), the official request of the Kingdom of Saudi Arabia to buy unmanned aerial vehicles from Turkey.
Erdogan said, "Ankara has not received a request from Saudi Arabia for unmanned aerial vehicles."
Relations between Turkey and Saudi Arabia have been strained for years due to political issues, especially after the assassination of the Saudi journalist and critic Jamal Khashoggi in 2018, as well as Ankara's support for the Qatari government in light of the Gulf dispute with Qatar.
A few days ago, Bloomberg News quoted informed sources as saying that Saudi Arabia and the UAE have taken initial steps to improve relations with Turkey.
In recent years, Saudi Arabia has become the largest buyer of weapons in the world as the war in Yemen continues.
The United States, as the largest arms seller, has taken the lead from its competitors.
According to a recent study, more than a third of the world's weapons purchases in the past five years came from the United States, and half of the country's arms transfers were from the country to West Asia.
A report released by the Stockholm International Peace Research Institute (SIPRI) on Monday also stated that Middle Eastern countries have the highest arms imports, growing by 25% between 2016 and 2020 compared to the period between 2011-2015.
According to the study, Saudi Arabia (the largest importer of weapons in the world) increased its imports by 61 percent and Qatar by 361 percent.
Saudi Arabia's thirst for Turkish drones began during the Nagorno-Karabakh War.
In that war that broke out a few months ago, the army of the Republic of Azerbaijan, with the help of the Turkish army and its drones, managed to liberate 20% of its territory that was occupied by Armenia after more than two decades.
In the war that lasted less than two months, Turkish drones showed high efficiency in the battle, prompting Saudi officials to announce their willingness to purchase some of them so that they could outperform the drones of Yemeni fighters.
The Turkish government has not yet responded to the Saudis 'request, but if Ankara agrees, relations between Riyadh and Ankara will enter a new phase.