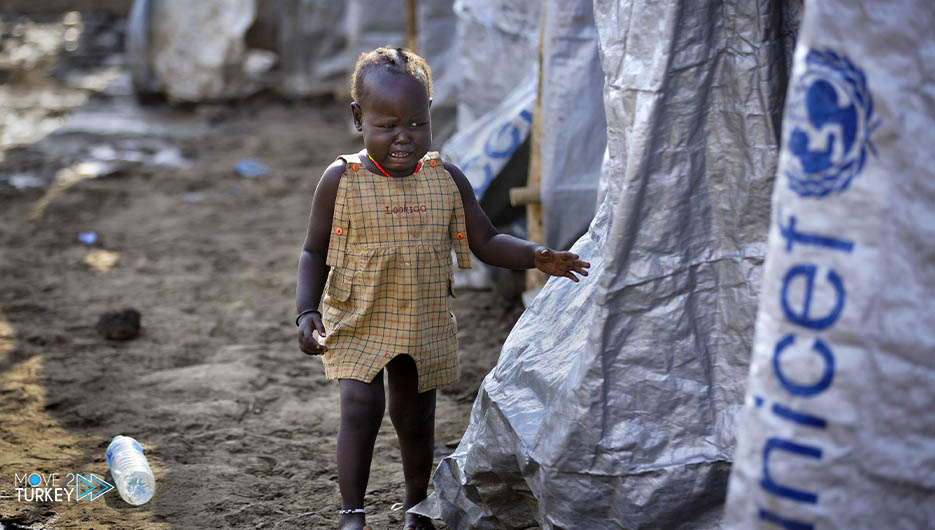 The United Nations on Saturday called on the Sudanese parties to find common ground to resolve the political crisis in the country.
This came in a statement by the head of the United Nations Integrated Mission to Support the Transition in Sudan (UNITAMS), Volker Peretz, on the occasion of the 66th anniversary of the independence of the Arab country.
Peretz said: "The mistrust between all Sudanese parties must be urgently addressed with the aim of finding common ground for a mutually agreed-upon path out of the current political crisis."
He explained that "the use of violence against peaceful demonstrators, attacks on journalists, and violations of the right to press freedom and basic rights do not contribute to creating an environment conducive to restoring the democratic path."
He added, "These violations must be stopped, a full and credible investigation must begin, and the perpetrators must be brought to justice."
The UN envoy also urged the Sudanese authorities to "respect the right to peaceful assembly and allow protesters committed to non-violence to express themselves freely," according to the same statement.
On Friday, the Sudanese Sovereignty Council, Abdel-Fattah Al-Burhan, directed his country's authorities to take legal measures in the events that accompanied popular demonstrations, which resulted in the deaths of 5 people and dozens of injuries.
And since last October 25, Sudan has witnessed protests in rejection of the measures taken by Al-Burhan, including declaring a state of emergency, dissolving the Sovereignty Councils and Transitional Ministers, and dismissing Prime Minister Abdullah Hamdok.
On November 21, Al-Burhan and Hamdok signed a political agreement that included the latter's return to his position, the formation of a (non-partisan) government of competencies, and the release of political detainees.
However, Sudanese political and civil forces consider the agreement an "attempt to legitimize the coup", and pledge to continue protests until "full civilian rule" is achieved during the transitional period.