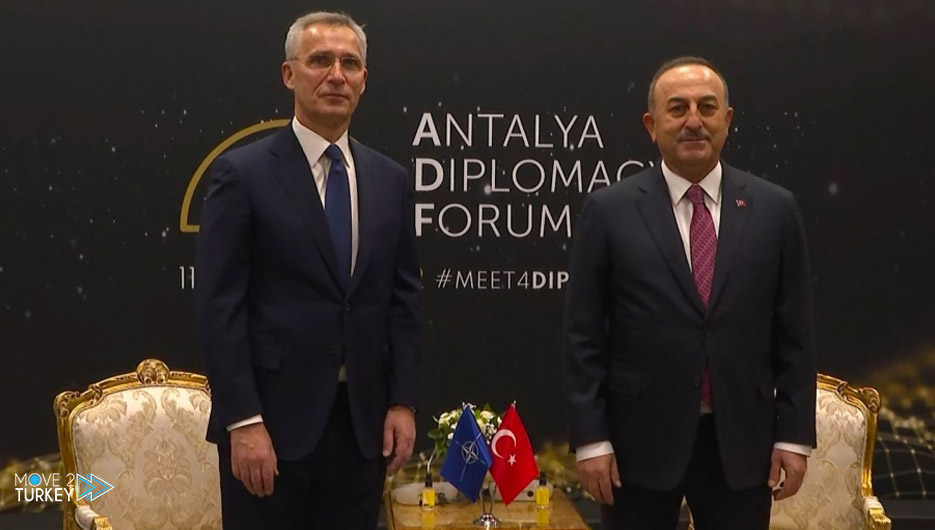 Turkish Foreign Minister Mevlüt Çavuşoğlu continues to hold bilateral meetings with his counterparts and foreign officials participating in the "Antalya Diplomatic Forum".
In this regard, Çavuşoğlu met with Irina Flah, President of the Gagauz Autonomous Region, and his Finnish counterpart Pekka Haavisto.
As well as the European Commissioner for Neighborhood Policy and Enlargement Negotiations, Oliver Farrelly.
The Turkish minister also held bilateral meetings with the Somali Minister of Foreign Affairs and International Cooperation, Abd Saeed Musa Ali.
Luxembourg Foreign Minister Jean Asselborn, and European Union Special Representative for the Western Balkans, Miroslav Lajac.
Earlier on Friday, the second edition of the forum kicked off in the southern Turkish state of Antalya at the Nest Exhibition and Convention Center from March 11-13.
It was under the slogan "Rebuilding Diplomacy", while Anadolu Agency participates in it as a "media partner".