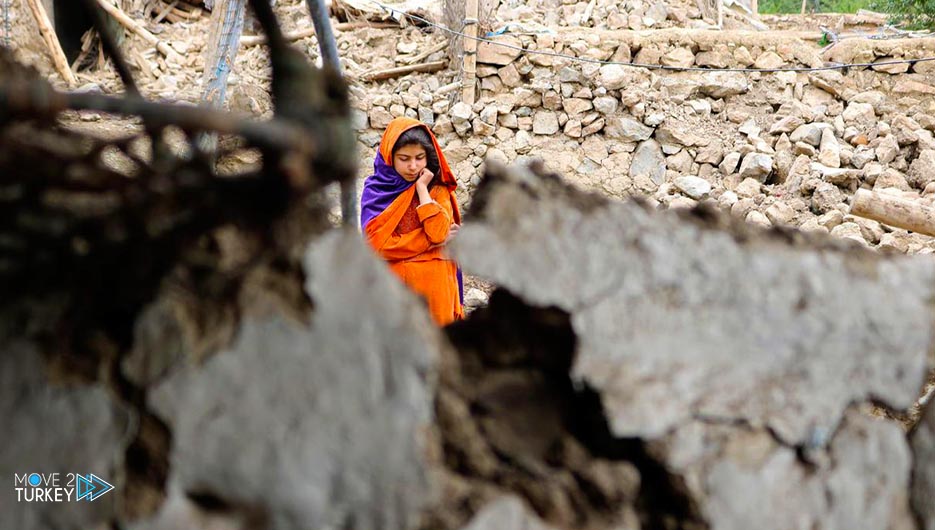 The Turkish Humanitarian Relief Foundation "IHH" and the Turkish Red Crescent Society provided aid to the earthquake victims in Paktika Province, eastern Afghanistan.
The authority said in a statement Thursday that it had sent two teams from its office in Afghanistan to the quake-affected area as part of urgent relief efforts.
It explained that its crews provided hot meals to 1,560 people and distributed 50 blankets and 50 tents to the earthquake victims.
And confirmed that its crews continue humanitarian aid activities in the earthquake area.
It indicated that philanthropists can donate 10 Turkish liras for the benefit of those affected by sending a text message containing "AFGANISTAN" to the number 3072.
Or make more donations by accessing its website "https://ihh.org.tr/bagis/afganistan-acil-yardim".
In a related context, the Turkish Red Crescent Society distributed food aid to 500 affected families.
The association confirmed in a statement that it will continue to provide aid to those affected.
On Wednesday, an earthquake measuring 6.1 on the Richter scale struck the eastern province of Paktika, killing 1,500 people and injuring more than 2,000 others.