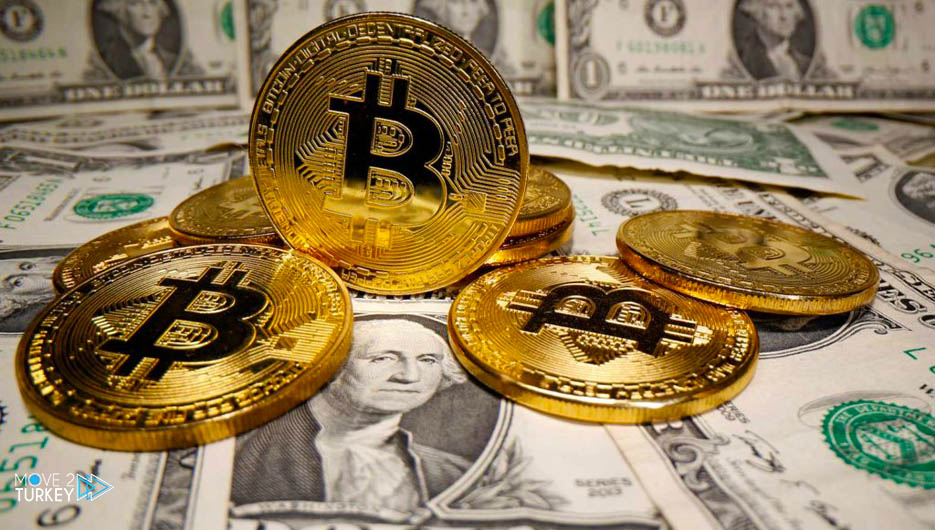 The cryptocurrency "Bitcoin" rose on Wednesday to a historic high, with the support of the listing of the first fund dealing in crypto-assets on the US exchange, which is the first global recognition of the digital currency.
On Tuesday, the American Stock Exchange witnessed the listing of the "Bitcoin Strategy ETF" fund, which specializes in bitcoin futures investments, which boosted confidence in the digital currency.
At 14:50 GMT, the price of the largest cryptocurrency in the world was trading at an increase of 7.27 percent on a daily basis, to trade at 66,727 dollars per bitcoin unit.
The market capitalization of Bitcoin rose to $1.256 trillion, with a total of 18.849 million units traded out of a total of 21 million units offered.
Bitcoin gained 19.74 percent in the last week to Wednesday.
Ethereum, the world's second-largest digital currency by market capitalization after Bitcoin, rose 7.43 percent to $4,070.43 with a total market capitalization of $477.974 billion.
The "Binance Coin" currency rose in trading today by 2.38 percent to $ 499.04, while the "Cardano" currency declined by 4.06 percent to $ 2.2.
The market value of the total virtual currencies around the world increased, supported by the rise of Bitcoin to $ 2.623 trillion.
It is distributed over 12,918 thousand virtual currencies that are traded through 411 platforms, according to data from CoinMarketCap.
Bitcoin has been witnessing gains since the beginning of October, after the testimony of Federal Reserve Chairman Jerome Powell before the US Congress.
This is when he denied the central bank's intention to ban cryptocurrencies.
The rally was also supported by an easing of regulatory concerns after Treasury Secretary Janet Yellen and Securities and Exchange Commission Chairman Gary Gensler said they had no plans to impose restrictions on cryptocurrency trading.
Virtual currencies do not have a serial number, and are not under the control of governments and central banks like traditional currencies, but are only dealt with over the Internet without a physical presence of it.