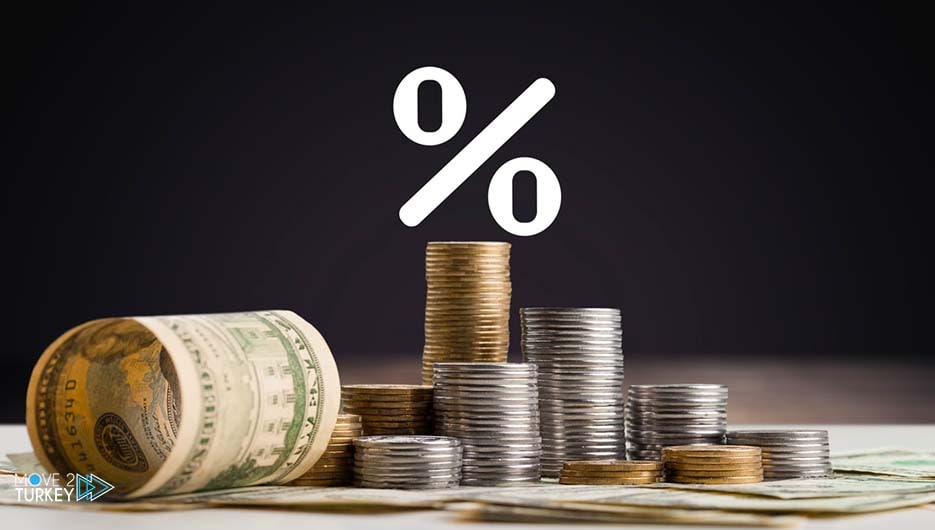 In this article, we would like to present to you the generalities of bank profits and bank interest rate in Turkey.
As you know, the rules for bank interest rates in Turkey are completely changeable, and they apply to the bank you invest in.
As foreigners residing in Turkey can invest in the Turkish banks and enjoy the benefits of these banks.
However, the conditions for getting bank interest in Turkey differ somewhat.
Most of them are similar to the Ziraat Bank, which is one of the most famous banks in Turkey.
Foreigners residing in Turkey often make huge investments in the Ziraat Bank and benefit from it.
As a result, in addition to reviewing general cases of Turkish bank profits.
In our article we will also provide information about the profits of the Ziraat Bank.
Bank interest rates in Turkey on all types of deposits
Interest rates in Turkey vary depending on the amount of the deposit.
Also, in some cases, according to the branch chief, they differ for large sums.
But for regular numbers, the interest rate on quarterly deposits in 2020 ranges between 9 and 10 percent.
It is worth noting that the high numbers on other sites are due to the lack of updates.
The updated interest rate is the same number.
It is the profit figure of the Ziraat Bank, which is a state-owned bank.
For dollar deposits in 2020, the annual interest rate is 2% for one month of the deposit.
The same interest rate goes on the Euro too.
Daily interest of Turkish banks
In Turkey, there is no daily interest rate, and banks do not pay interest on non-deposited amounts.
But the monthly profit is almost equal to the annual profit.
This means that if you deposit your money for one month, you will receive interest roughly equivalent to the annual interest.
As for Lear deposits in 2020, the monthly interest rate is around 9%.
Bank interest tax in Turkey
As you know, to open an account in Turkey, it is necessary to obtain a tax number.
This number is for filing bank interest tax at the tax office.
Where the bank's interest tax rate in 2020 equals 10% of the profit figure.
How to obtain bank interest from a bank of Turkey
Some foreigners have always had difficulty opening international bank accounts.
And they did not have good conditions to own an offshore account.
Especially those who are in contact with different countries.
And their job is somehow related to foreign banks, they struggled with this problem more than others.
As for you to have a bank account in a Turkish bank.
One of the best ways to easily communicate with other countries is through this account.
In this case, you can acquire a Master card, and enjoy the interest of banks in Turkey.
Two important points that you should always remember regarding to bank interest rates in Turkey:
First :
If you are a citizen of another country and you want to have a bank account in Turkey.
This process will only be possible through the Ziraat Bank, and this bank will not grant you the privilege, But Iş Bank does, if you have a residence card.
Or they could open an account with large sums of money.
Second :
Ziraat Bank is one of the best and most profitable banks in Turkey.
Where all foreigners residing inside and outside Turkey own an account in this bank.
The Ziraat Bank provides all its services electronically, and often there is no need to visit the bank branches.
In this regard, wherever you are in the world, you can review and follow up on your banking affairs in Turkey.
Also, the good news is that if you immigrate to Turkey by purchasing a property.
and if you are thinking of buying a property in Istanbul, You can easily deposit in all banks of this country, and enjoy the banking benefits here.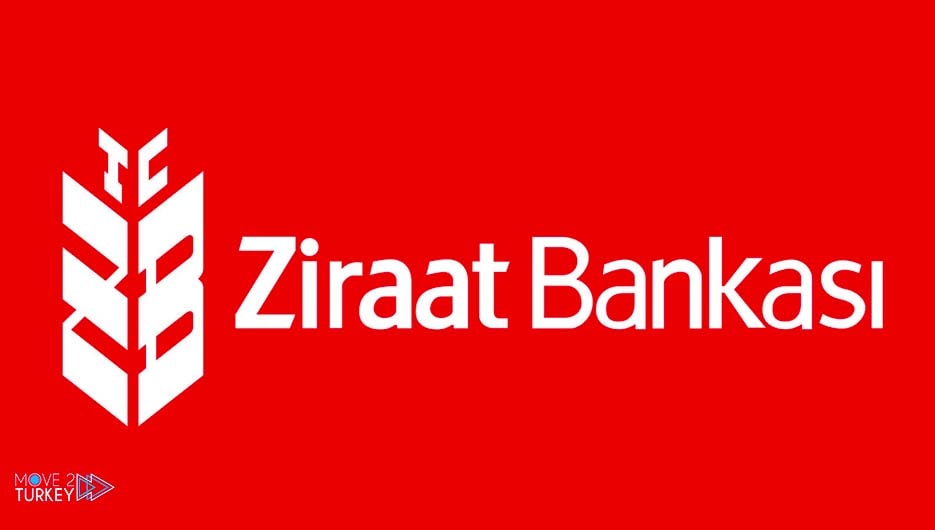 Banking benefits at Turkish Banks
The Turkish Ziraat Bank was established in 1863 and after Garanti BBVA.
It was ranked 115th in the world for its sound economic system.
So if you are an account holder at the Ziraat Bank.
You should know that in addition to the lira, you can also have a bank account in dollars and euros.
Where you will receive bank interest in Turkey, and after a week you will receive a Mastercard or Visa Card.
As for banking interest rates in Turkey, especially in the Ziraat Bank.
It depends on how you deposit the amount that you put into the bank.
For example, if you deposit for 3 months, you will receive 9-10 percent interest.
Also, the longer your money remains in the bank and is not withdrawn, the more profit you will get.
And if it reaches the year, it will be offered with more interest.
Advantages of opening a bank account in Turkey
If you succeeded in obtaining a residence permit in Turkey by purchasing a property in Turkey.
There will be no restrictions on you in the Turkish banking system.
Where you can easily open a bank account in Turkey.
On the other hand, you can also use Turkish banking facilities.
And if you succeed in obtaining a residence permit in Turkey by renting a house or registering a company.
You can open an account in foreign currency in Turkish banks, including the Turkish Ziraat Bank.
Also, you can easily use all the Visa Card and Mastercard facilities of the Turkish Ziraat Bank.
This is possible around the world by communicating with the bank via the internet.
So enjoy connected global banking services.
As all transactions will be open to you inside Turkey.
And you will be able to conduct your financial transactions easily.
Important points about opening an account in Turkish banks
The Turkish banking contract starts from 3 months, 6 months and 1 year.
Most foreigners residing in Turkey use it for a period of 6 months, after a final decision to stay in Turkey, they convert it to a year.
Before opening the account, pay attention to when the interest is received, because the amount of interest depends on the number of days that you start depositing.
Choose the Ziraat bank to receive interest in Turkey, as this bank has branches in other countries, and you can easily exchange and conduct financial transactions from all over the world.
You must obtain the documents required to open the account (passport and tax number).
To use the app and online banking services, it is necessary to have a Turkish mobile phone number.
Commissions and fees, especially for transfers between banks, are much higher than they are with overseas banks.
Also remember that when you move to a reputable bank, you must preserve and protect your assets.
You must also make a profit in addition to the deposit.
So both Is Bank and Ziraat Bank are great places to deposit.
However, the Ziraat Bank remains the most famous and profitable bank in Turkey.
So, in this article, we presented to you the generalities of banking and interest rates in Turkey.
This is so that you can open a bank account once you arrive and obtain residency in Turkey.