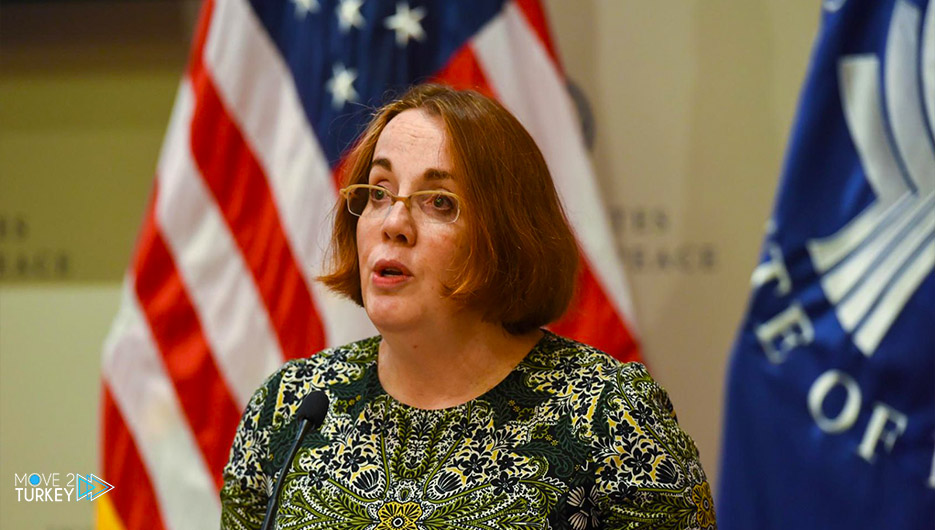 A senior US official on Tuesday expressed her country's support for the return of the transitional civilian government in Sudan.
This came during a meeting with Molevi, Assistant Secretary of State for African Affairs.
The Sudanese Minister of Foreign Affairs in the government was dissolved by the country's army, Maryam Al-Sadiq Al-Mahdi, in Khartoum.
According to a statement from the US embassy in Khartoum, "Molevi expressed the United States' support for the return of the transitional civilian government in Sudan."
The statement explained that "Al-Mahdi was a strong voice for the movement, the restoration of democracy, and the realization of the aspirations of the Sudanese people for freedom, peace, and justice."
And on Sunday, the US official arrived in Khartoum on a 3-day official visit to support a solution to the Sudanese crisis, according to a statement from the Washington embassy.
"During her visit, Mauli seeks to encourage the Sudanese leadership to resolve the crisis," the embassy statement said.
Including the release of political and civilian leaders, the return of Prime Minister Abdalla Hamdok to office, and the restoration of a civilian-led government.
Since last October 25, Sudan has been experiencing a severe crisis, as army chief, Abdel Fattah al-Burhan declared a state of emergency.
The Sovereignty Council and the transitional ministers were dissolved and the governors were dismissed after the arrest of party leaders, ministers and officials.
Since then, popular protests have erupted to reject these measures as a "military coup".
Al-Burhan says that the army is committed to completing the democratic transition process and that it has taken measures to protect the country from a "real danger", accusing political forces of "inciting chaos."