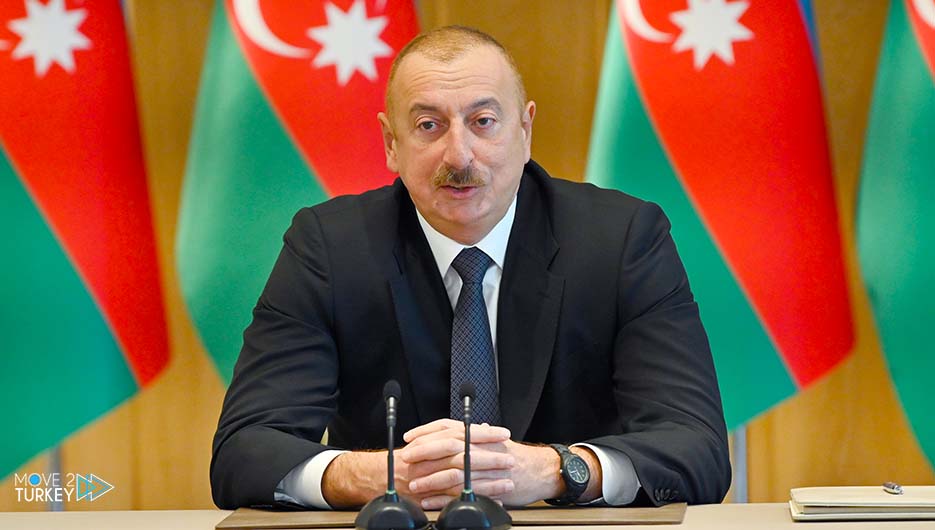 Azerbaijani President Ilham Aliyev expressed his thanks to his Turkish counterpart Recep Tayyip Erdogan for his support for Azerbaijan in his speech before the United Nations General Assembly at its 78th session.
In his account on the "X" website, Aliyev said: "As we have always known, sister Turkey today also stood with Azerbaijan and supported our just cause."
He stressed that Turkey and Azerbaijan have always stood together "in times of hardship and in times of prosperity."
He praised the strategic relations between the two countries.
In the speech delivered by the Turkish President on Tuesday before the General Assembly, he said: "As everyone now acknowledges, Karabakh is Azerbaijani territory. It is absolutely unacceptable to impose a situation other than this."
Earlier Tuesday, the Azerbaijani Ministry of Defense announced the launch of an anti-terrorism operation with the aim of establishing constitutional order in the Karabakh region.
A statement issued by the ministry stated that tension had escalated due to illegal forces affiliated with Armenia in the Azerbaijani Karabakh region systematically firing at Azerbaijani army positions in the past few months and continuing to plant mines and carry out fortification work.
On September 27, 2020, the Azerbaijani army launched an operation to liberate its occupied territories in Karabakh, and after fierce battles that lasted 44 days, Azerbaijan and Armenia reached a Russian-brokered ceasefire agreement stipulating that Baku would regain control over its occupied territories.​​​​​​