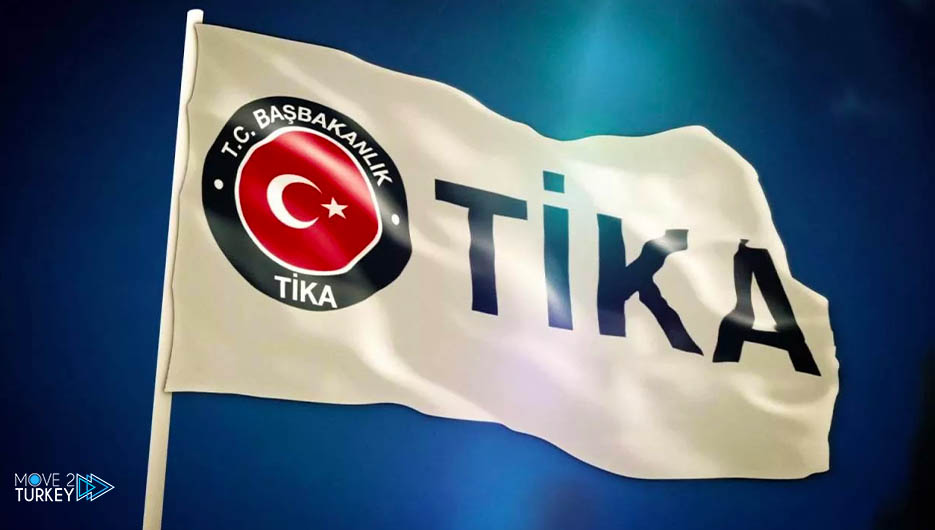 The Turkish Cooperation and Coordination Agency (TIKA) contributed to the restoration of a Ukrainian university in the capital, Kyiv, which was damaged by the Russian bombing.
A statement issued by TIKA on Monday stated that its contribution to the restoration of Taras Shevchenko Kyiv National University came in the form of its installation of shattered glass pieces for the university.
On this occasion, a ceremony was held at the university's headquarters in the center of the capital, attended by the Turkish ambassador to Kyiv Yaghmour Ahmed Goldra, the university president Volodymyr Bogrov and the coordinator of "TIKA" in Kyiv Junaid Asmar, as well as university students and journalists.
In a speech during the ceremony, the Turkish ambassador said that his country has supported Ukraine since the outbreak of the war in late February by providing it with humanitarian aid in various fields.
He added that more than 100 aid trucks had arrived from Turkey to Ukraine since the outbreak of the war.
On February 24, Russia launched a military operation in Ukraine, which was followed by international rejection and economic sanctions on Moscow, which requires Kyiv to abandon plans to join military entities to end its operation, which the latter considers as an "interference" in its sovereignty.