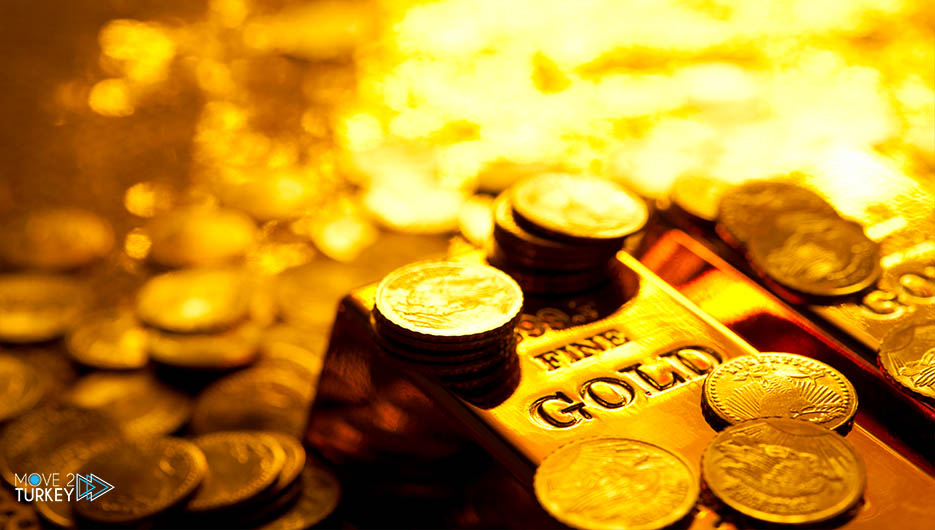 Gold consolidated its gains against the dollar in overnight trading on Friday, following a speech by Federal Reserve Chairman Jerome Powell, which added more uncertainty about when to tighten monetary policy.
And by 15:30 (GMT), gold gained in spot transactions 24.3 dollars, or 1.35 percent, to trade at 1816.7 dollars an ounce.
And it increased in US futures contracts by about $ 25, or by 1.36 percent, to about 1820 dollars.
On the other hand, the dollar's losses deepened, as its index, which measures the performance of the US currency against a basket of six major competing currencies, fell by 0.44 percent to 92.67 points.
Earlier Friday, Powell addressed the annual Jackson Hole Economic Conference online by saying.
The central bank may start reducing its massive bond-buying program by the end of this year, without giving further details.
The ambiguity was increased by the Federal Reserve's warning of the dangers of "delta" on the course of the US economic recovery.
Powell considered the current rise in inflation "temporary" and does not call for a rush to raise key interest rates.
Which was interpreted by the market as a tendency to continue the monetary easing policy.
Powell's comments increased the attractiveness of gold, which is considered a hedge against inflation, and this attraction was reinforced by the depreciation of the dollar, which reduces the cost of acquiring gold for holders of other currencies.