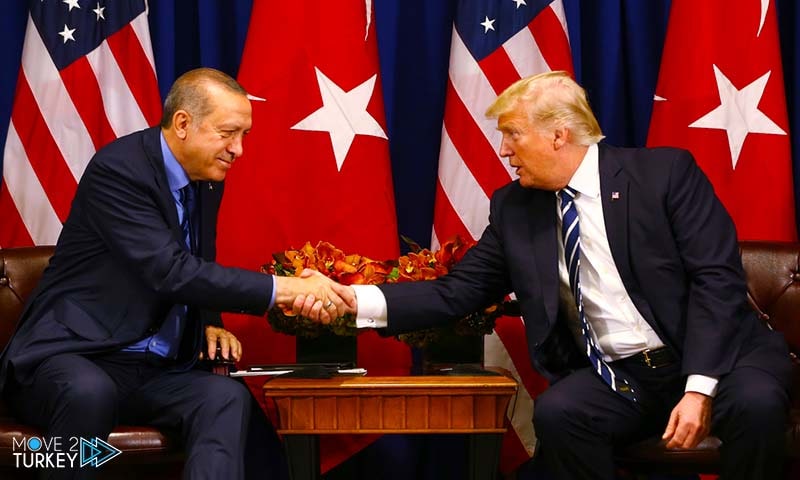 Turkish President Recep Tayyip Erdogan spoke on Wednesday evening with US President Donald Trump over a lengthy phone call.
According to the statement issued by the Communications Directorate, bilateral issues between the two countries and regional developments, especially the Eastern Mediterranean, were discussed.
During this call, Erdogan assured his counterpart Trump that Turkey has demonstrated its support for dialogue and the reduction of tensions in the Eastern Mediterranean by tangible steps.
White House statement
US President Donald Trump said, in a phone call with the Turkish President Recep Tayyip Erdogan, that the increasing tension between Greece and Turkey in the eastern Mediterranean is "worrying" and that we must work to resolve the disputes by identifying the parties to the "dialogue."
White House Deputy Spokesman Judd Deer also said in a written statement that President Erdogan and US President Trump had a phone call.
It was reported that Trump's NATO allies are "concerned" by the escalation of tension in the eastern Mediterranean between Greece and Turkey, indicating in the statement that "the only solution to differences must remain committed to dialogue."
It is noteworthy that President Erdogan and Trump also discussed important bilateral and regional issues in the meeting.