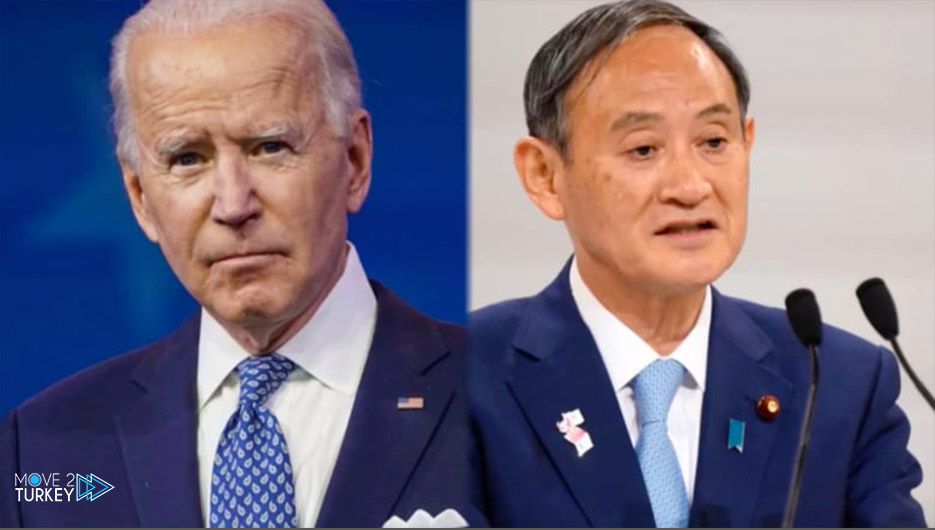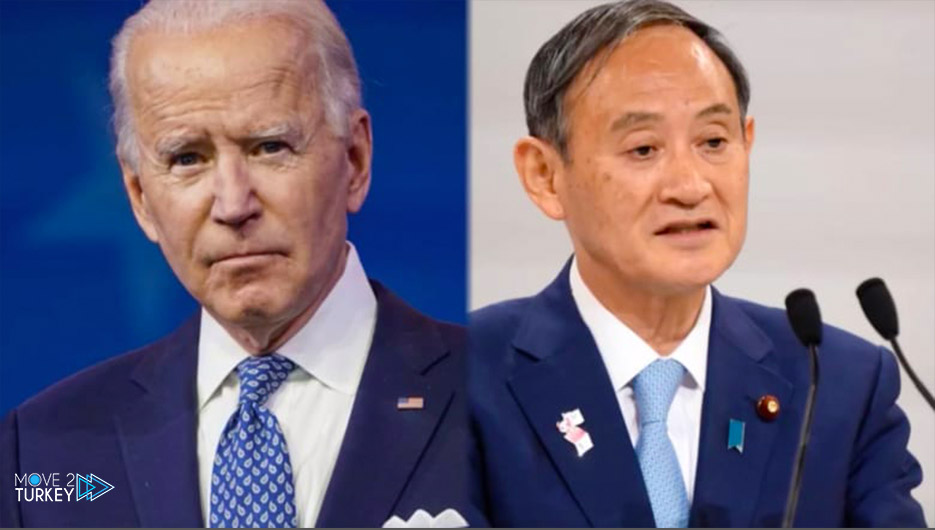 This meeting is Biden's first direct meeting with a foreign leader since he assumed the presidency of the United States of America on January 20.
US President Joe Biden has said that he and Japanese Prime Minister Yoshihide Suga are committed to working together on issues concerning China.
In addition to the South China Sea, the East China Sea, and North Korea.
This came during press statements made by the two sides, Friday, in Washington, after a bilateral meeting between them at the White House.
"We are committed to working together to address the challenges from China and on issues such as the East China Sea and the South China Sea as well as North Korea," Biden said.
This is to ensure that the Indian and Pacific Oceans will be free and open in the future".
He added, explaining that the two countries have agreed to work together on 5G networks, semiconductor supply chains, artificial intelligence and genomics.
"Prime Minister Suga and I today affirmed our firm support for the US-Japan alliance and for our common security," he added.
Additionally, Biden asserted that his conversations with Suga were "fruitful".
The Japanese Prime Minister said that the United States and Japan agreed on the need for frank discussions with China, in the context of Beijing's activities in the region.
Suga said that he discussed with Biden the influence of China on the region and the world, and the importance of the alliance between the United States and Japan.
As well as discussing Taiwan and East Turkestan (Xinjiang) files.