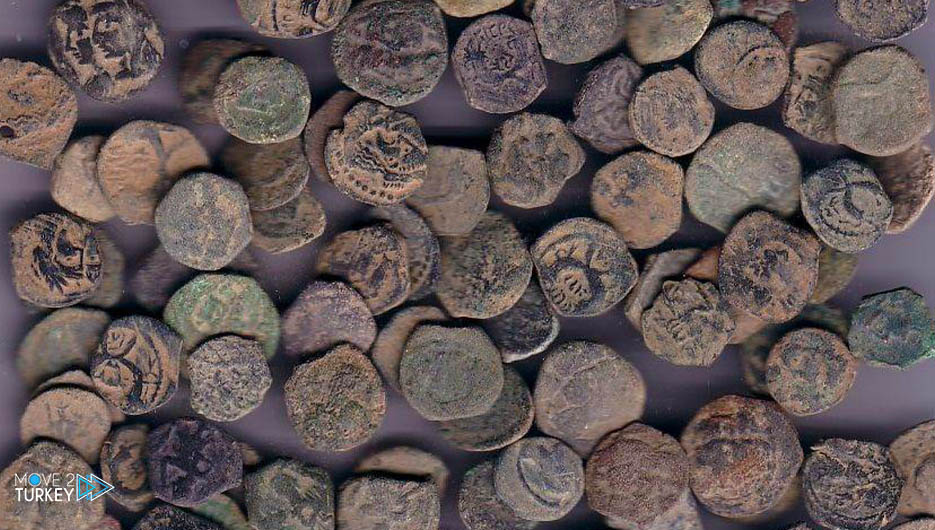 On Saturday, Turkish security authorities seized 51 ancient coins from a smuggler in the western state of Izmir.
A statement issued by the state of Izmir stated that the gendarmerie forces received a report about a person working in smuggling antiquities, and as a result a security operation was carried out at his address.
The statement added that the teams seized 51 ancient coins and three other small artifacts from the suspect's possession.
The statement indicated that the teams handed over the artifacts to the Directorate of Izmir Museum and began investigations with the suspect after his arrest.