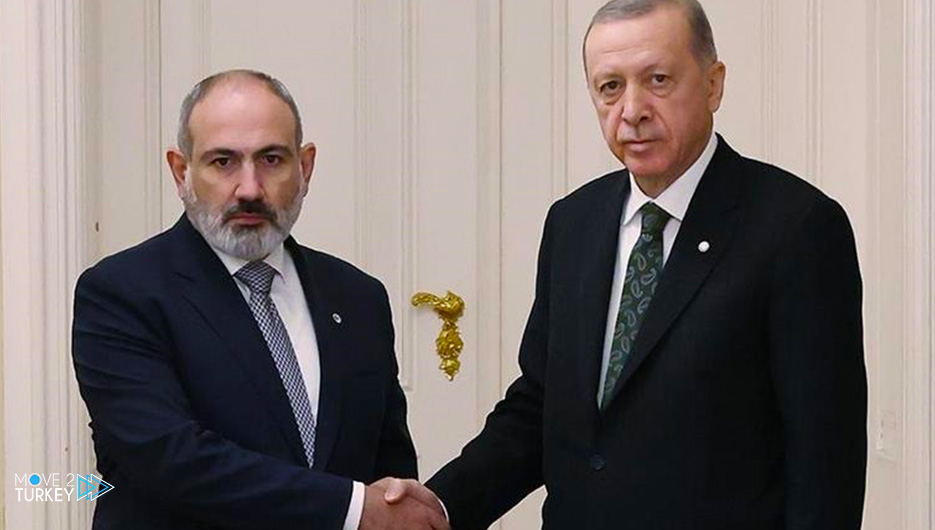 Turkish President Recep Tayyip Erdogan met with Armenian Prime Minister Nikol Pashinyan on the sidelines of the European Political Community Summit in Prague, Czech Republic.
The meeting was held Thursday in Prague Castle, away from the media's lenses.
The work of the "European Political Community" summit kicked off Thursday in the Czech capital, during which the participating countries will discuss a number of issues and challenges.
It is worth noting that Turkey announced in mid-December 2021 the appointment of its former ambassador to Washington, Sardar Kılıç, as its special representative for talks to normalize relations with Armenia.
Prague is hosting the first meeting of the "European Political Community" with the participation of 44 countries, including members of the European Union, to discuss various topics such as security, energy, climate, economy and war in Ukraine.
The summit comes in response to a proposal made by French President Emmanuel Macron last May to form the European Political Community.