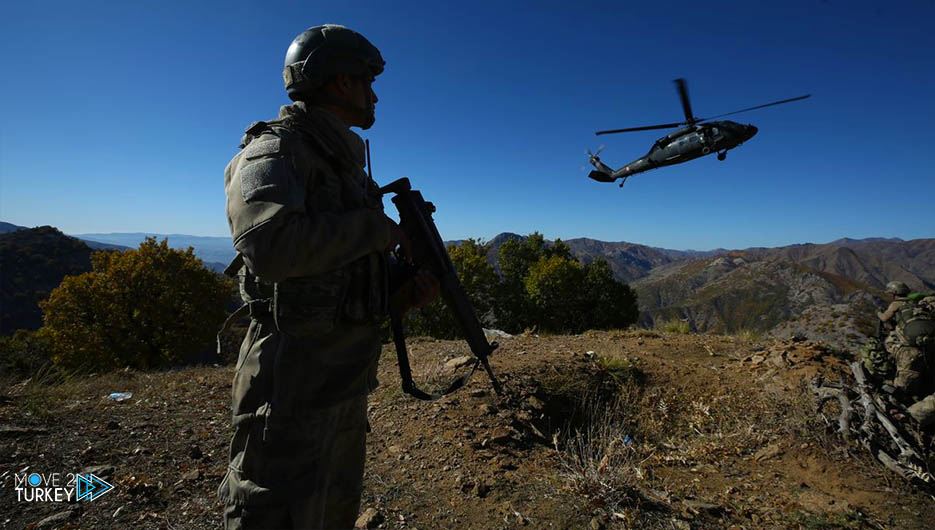 The Turkish authorities managed one day to destroy 10 terrorist shelters in the district of "Ovacik" in the eastern province of Tunceli.
This came during the "Arn 7" operation carried out by the gendarmerie forces in the region, according to a statement issued by Tunceli State.
The statement added that the shelters contained weapons, ammunition, snipers, and other military equipment, as well as explosives and bombs.
It is noteworthy that the name "Arn" was given to these operations in relation to the Turkish boy "Arn Bulbul", who was martyred at the hands of PKK terrorists on August 11, 2017.