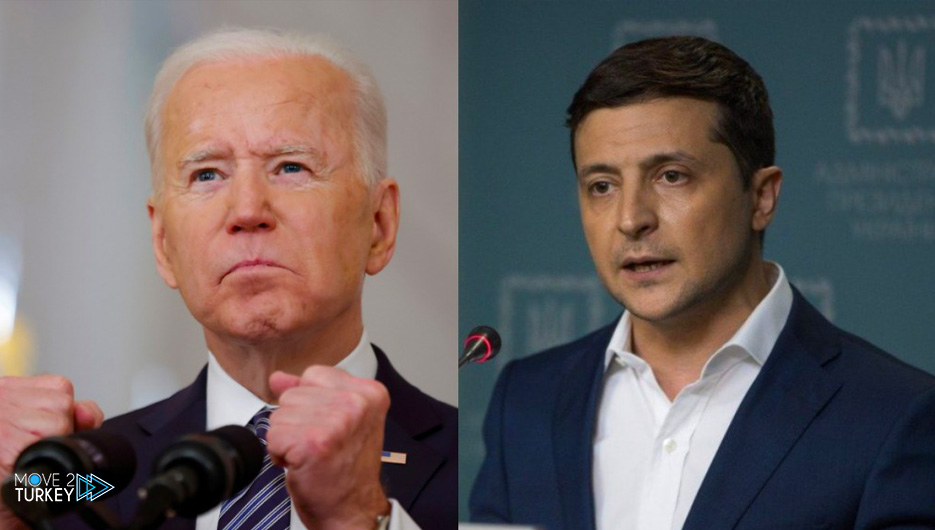 Ukrainian President Volodymyr Zelensky praised his US counterpart Joe Biden, who for the first time described the war in Ukraine as a "genocide".
In a tweet on Wednesday, Zelensky described Biden's comments as "real words of a true leader."
He explained that a spade is "necessary to confront the sources of evil (in reference to Russia)," stressing that Ukraine is "grateful" for the US assistance provided so far.
In his tweet, the Ukrainian president called on Biden to provide "additional heavy weapons to prevent further Russian atrocities."
In this context, Mikhailo Podolyak, an advisor to the Ukrainian president, considered Biden's designation of Russian war crimes in Ukraine "genocide" as a "real accusation of Moscow."
In a tweet, Podolyak called on his country's partners to "provide accurate legal definitions of what is happening in Ukraine", similar to the United States.
On Tuesday, Biden described Russia's war on Ukraine as a "genocide" for the first time, and called his Russian counterpart Vladimir Putin a "dictator".
"The dictator declared war and is committing genocide in the other half of the world," he said in a speech, referring to Putin.
On February 24, Russia launched an attack on Ukraine, followed by international rejection and severe economic sanctions against Moscow.
Which requires the end of its operation for Kyiv to abandon plans to join military entities and adhere to neutrality, which the latter considers an "interference in its sovereignty."