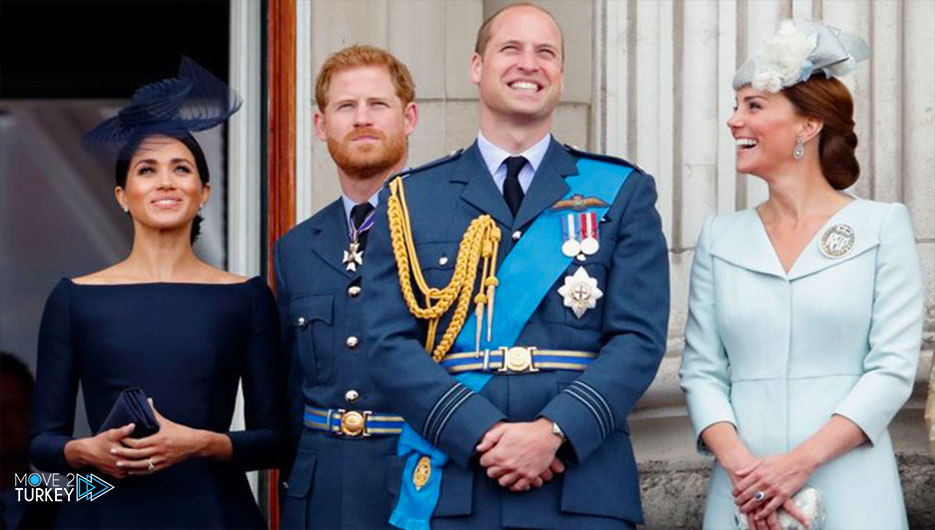 This weekend marks the funeral of the Duke of Edinburgh, Prince Philip and Queen Elizabeth's husband.
Prince Philip had reached the age of 99, and eventually passed away in peace on the morning of April 9, and this Saturday he will be buried surrounded by his closest and dearest people.
Due to the restrictions of the Coronavirus, only 30 people will attend the funeral of the Duke, most notably the Queen and her sons, and of course Prince Harry and Prince William.
And it was also reported earlier this week that the Queen has abandoned the tradition of uniforms at royal funerals in order not to embarrass her grandson Harry.
His duties were recently revoked after he decided to step back from his royal duties alongside his wife Megan.
Harry's return to the United Kingdom to bid farewell to his grandfather was also met with many plots, specifically about Megan's absence, as she was told not to travel during pregnancy until she was allowed to.
Elsewhere, royal bidders remained interested to see if Harry and William would speak during the visit.
The brothers had a supposed, but largely certain, quarrel a few years ago, which encouraged him to watch Harry's recent interview with Oprah.
Buckingham Palace has since confirmed that Harry and William will not walk side by side during the funeral procession on Saturday.
But why do not the brothers meet? and is there any reason behind the decision other than that they "do not want that"?
Well, according to the palace as people have reported, the procession was a practical change rather than a signal.
A spokesman said, "This is a funeral, and we will not be drawn into the perceptions of the drama, the arrangements are agreed upon and represent Her Majesty's wishes."
Once inside St George's Chapel at Windsor Castle, all guests will be seated at least six feet apart.
And this is according to the recommended Covid-19 guidelines, so it appears that even if Harry and William wanted to have a conversation, they wouldn't be able to do it without the rest of the hearing.