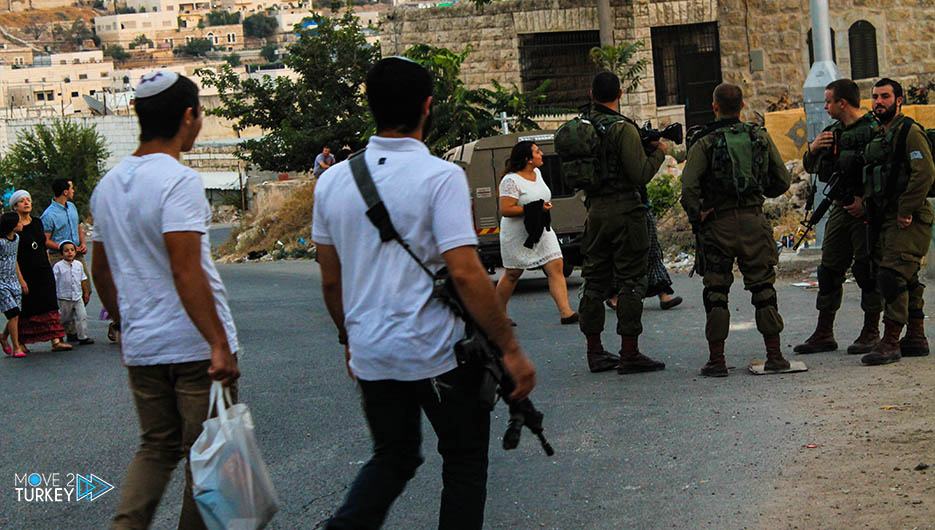 On Friday, two Palestinians were injured as a result of an attack by settlers in the southern occupied West Bank.
Ratib al-Jabour, a non-governmental coordinator of the "Popular Committees to Resist the Wall and Settlements" in southern Hebron said.
A group of settlers attacked Musallam Abu Hamid and his son "Mohammed" with stones and sticks while they were working to build a water line in the "Maghayer Al-Obeid" area.
He explained in a statement that the two citizens were taken for treatment at Hebron Governmental Hospital, and their injuries were described as moderate to severe.
According to Israeli and Palestinian estimates, there are about 650,000 settlers in settlements in the West Bank and East Jerusalem, who live in 164 settlements and 124 outposts.