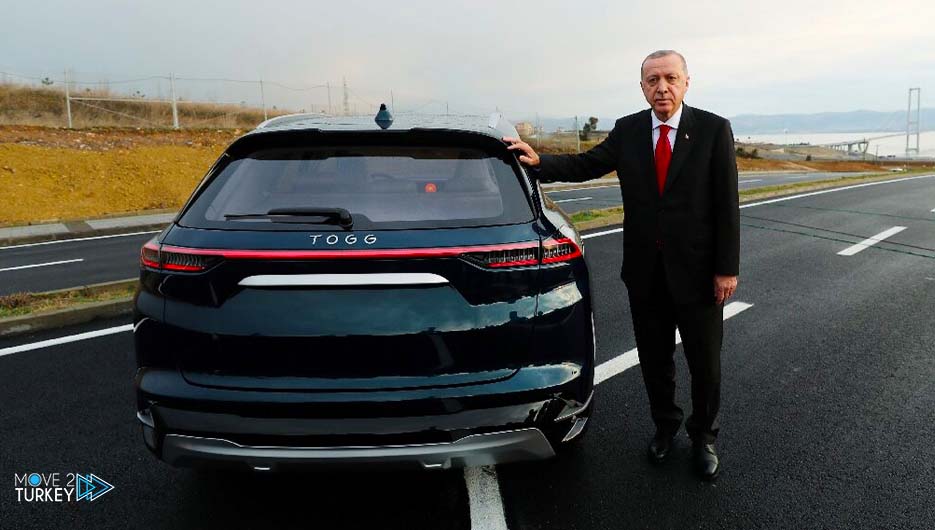 Turkey intends to continue delivering its electric car "TOGG" to more countries of the world by gifting it to presidents and leaders.
In exclusive statements, Industry and Technology Minister Mehmet Fatih Kager said that Turkish President Recep Tayyip Erdogan sees the TOGG as a "historic source of pride" for the Turkish people.
He pointed out that the "TOGG" car will be gifted to many heads of state in the name of the Turkish people, and that this matter is left to the discretion of the Turkish president.
And he indicated that introducing the TOGG car to the world will take place in parallel with its arrival to the Turkish people.
During his recent Gulf tour, the Turkish president gave a TOGG car to each of the leaders of Saudi Arabia, the Emirates and Qatar, as he had previously given it to the leaders of Azerbaijan, Turkmenistan and Uzbekistan, provided that it will be gifted to the rest of the Turkic Council countries.
On October 29, 2022, Turkey celebrated the production of the first local car, marking the start of serial manufacturing of its electric car, "TOGG".
Ankara owns 100 percent of the intellectual and industrial rights to the car, through which it seeks to build a global brand and form the nucleus of an integrated Turkish transportation system.