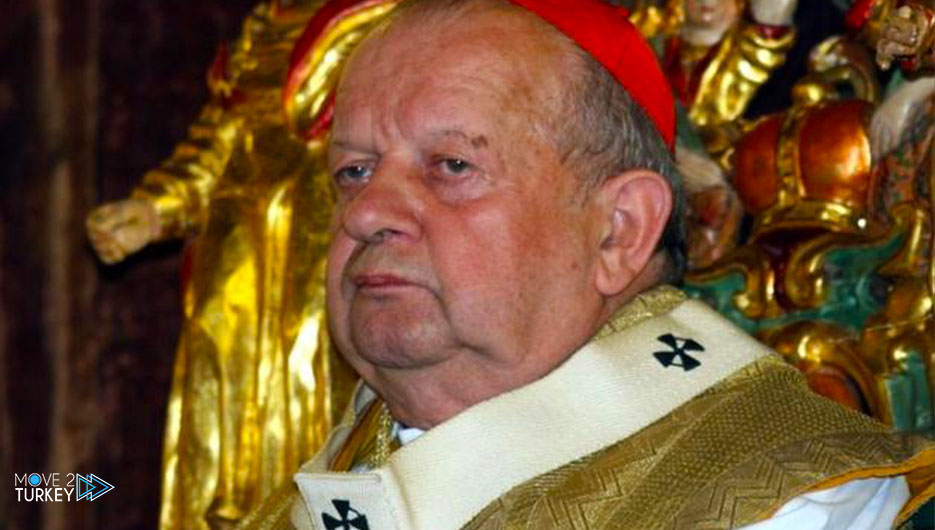 The Vatican, the seat of the Catholic Church, announced that it was investigating the accusation of Polish Cardinal Stanislaw Dziwisz of covering up some cases of sexual abuse during the Archdiocese of Krakow.
In the news in the Vatican press, Cardinal Angelo Bagnasco investigated the accusations that Cardinal Dziwisz.
He was close to Pope John Paul II for a while, and he covered up sexual assault cases in 2005-2016 when he was the archbishop of Krakow who appointed him.
The United Nations also called on the Vatican to do more to prevent child abuse, and in the statement issued by the Vatican Embassy in Warsaw.
It was noted that at the request of the Vatican, Cardinal Bagnasco completed his visit to Poland, which he had gone to on 17 June to examine the allegations against Cardinal Dziwisz.
Pope's statement "Sexual abuse"
He stated that Cardinal Bagnasco attended a series of meetings in Poland, and would present his report on the information and documents he obtained during this visit to the Vatican.
Cardinal Dziwisz, 82, who worked for Pope John II Paul, who died in 2005, has denied the accusations of a cover-up.