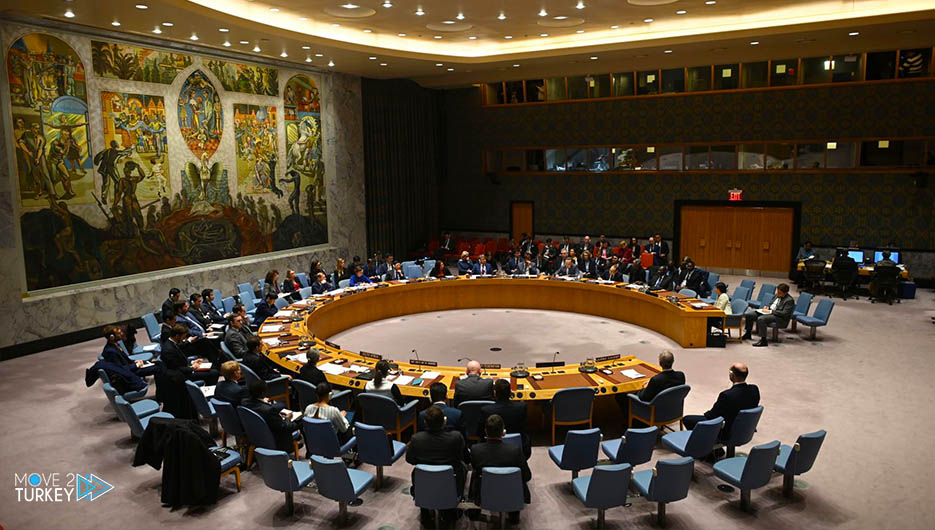 On Wednesday, the United States called on the UN Security Council to "impose sanctions on any "Libyan or non-Libyan person" who undermines the elections scheduled for December 24.
This came in the statement of Ambassador Jeffrey DeLaurentis, Deputy US Ambassador to the United Nations, during a session of the Council on developments in Libya.
"We remind those who interfere in the Libyan elections or fuel violence that the Security Council may impose sanctions on any Libyan or otherwise obstructing or undermining the upcoming elections next month," DiLaurentis said.
"This council should target election spoilers to promote accountability if necessary," he added.
He continued, "The Libyan authorities were clear during the conference held in Tripoli on October 21.
It rejects foreign interference in Libya and seeks the withdrawal of mercenaries, foreign fighters, and foreign forces.
As the date of the presidential and parliamentary elections approaches, disputes over the electoral laws continue between the House of Representatives on the one hand.
As well as the Supreme Council of State (consultative parliament), the unity government, and the Presidential Council on the other hand.
On the resignation of the UN Special Envoy to Libya, Jan Kubis, DiLaurentis said: "We are awaiting the decision of the Secretary-General (Antonio Guterres) regarding who will be nominated to succeed him.
We stress the importance of facilitating a swift and smooth transition of responsibilities at this critical juncture."
Kubis informed the council members at the beginning of the session that he submitted his resignation to Guterres a few days ago.
It will enter into force on December 10, but he is ready to remain in office for a transitional period until elections are held.
In early February 2021, Kubis assumed his position as the UN envoy to Libya, succeeding the Bulgarian Nikolai Mladenov.
And who announced at the end of last December his apology for not continuing his duties for "family reasons".