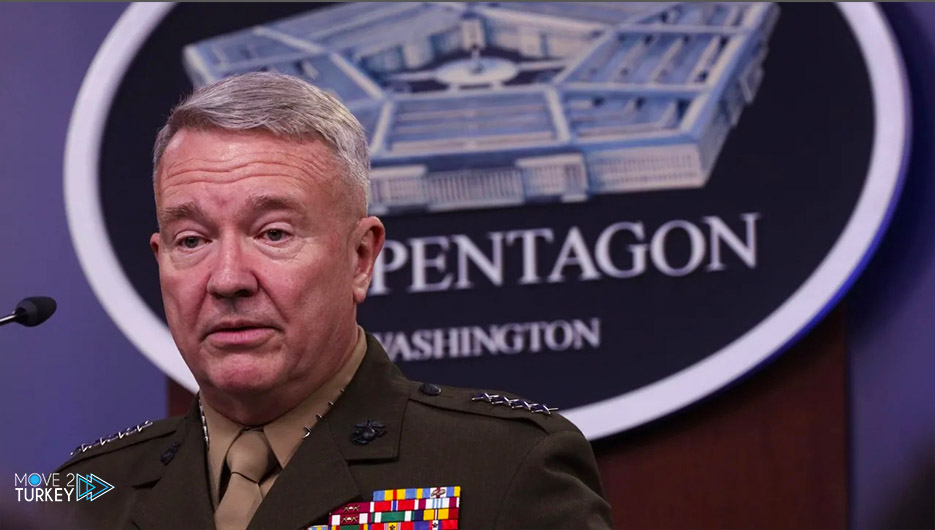 The commander of the US Central Command, General Kenneth McKenzie, announced that 12 US soldiers were killed and 15 wounded in a terrorist attack near Hamid Karzai International Airport in Kabul, Afghanistan.
The central commander, General Kenneth McKenzie, held a press conference via video link at the US Department of Defense (Pentagon) after the terrorist attacks in Kabul.
"Currently, we know that 12 American soldiers were killed and 15 wounded in the attack."
"The ISIS attackers opened fire on civilians and soldiers with weapons after the bomb attack," McKenzie said in his assessment of the attack on the airport gate at the airport.
In a sign that a comprehensive investigation into the casualties from the attacks is continuing, the US commander confirmed that they would continue their evacuations in Kabul despite the attacks.
McKenzie stated that more than 1,000 US citizens remained in Afghanistan, and stated that the attack helicopters were Apache helicopters.
Also, MQ-9 Reapers, F-15s, and AC-130s are currently patrolling Kabul.
McKenzie noted that they believe ISIS is prepared to continue such attacks, and that they are taking precautions accordingly, and said they have also met with the Taliban, who provide security outside the airport.
McKenzie noted that they had been sharing intelligence with the Taliban since August 14. "In fact, we think some of the preparations for the attack have been abandoned," he said.
When asked if the Taliban had allowed these attacks, McKenzie replied, "There's nothing to convince me that they did."
The American commander stated that the Taliban were waiting for the withdrawal of American soldiers to seize the airport, and said that there was no need for the Taliban to organize such an attack.