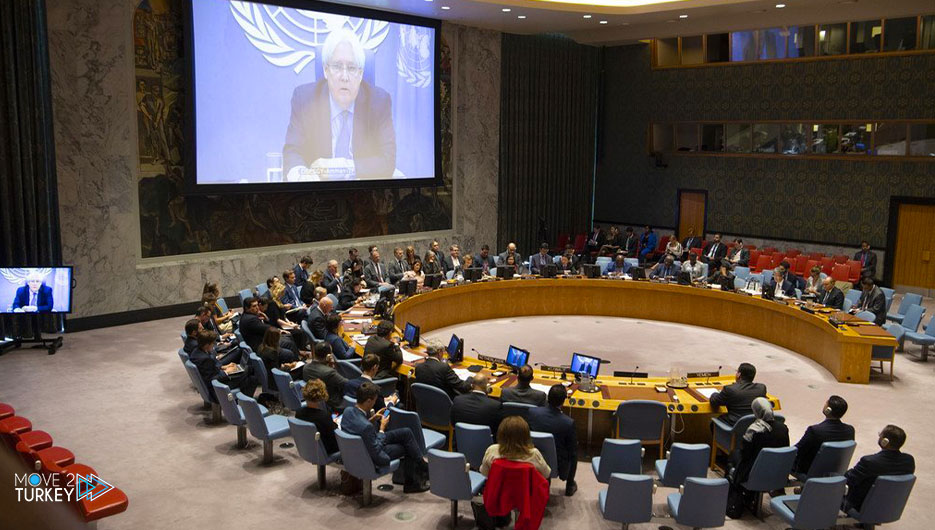 On Thursday, the United Nations announced the holding of an international conference to collect donations for Yemen on 16 March.
This came in a press conference held by the spokesperson for the Secretary-General of the United Nations, Stephane Dujarric, at the permanent headquarters of the International Organization in New York.
Dujarric said: "We will hold a high-level virtual event (via closed circuit television) to announce donations to Yemen on March 16, which will be co-hosted by the United Nations and the governments of Sweden and Switzerland."
He called on donors to pledge generously at the event, commit and disburse funds even before the conference is scheduled, "so that we can avoid a further reduction in the provision of vital aid."
In a related context, the spokesman confirmed that the United Nations employee, who had been detained in Ma'rib Governorate (eastern Yemen) since mid-November, was released last Monday.
And he added: "Another employee of a non-governmental organization who had been arrested in a separate incident in Marib was also released."
However, Dujarric added, "But unfortunately, two United Nations employees who were arrested in the capital, Sana'a, last November are still in detention."
Last November, the Houthis in Sana'a kidnapped two UN employees who are still in detention today, amid repeated UN demands for their release without official comment by the group.
Dujarric pointed to another separate incident last Friday, in which gunmen arrested 5 other UN employees.
Expressing his regret for their continued detention, and affirming the continuation of work for their release.
And last Saturday, the Yemeni government confirmed the "kidnapping" of UN employees by unidentified gunmen in the southern province of Abyan.
Yemen has been witnessing for nearly 7 years a continuous war between the forces loyal to the government backed by an Arab military coalition led by the neighboring Saudi Arabia.
And the Iranian-backed Houthis, who have controlled several governorates, including the capital, Sanaa, since September 2014.