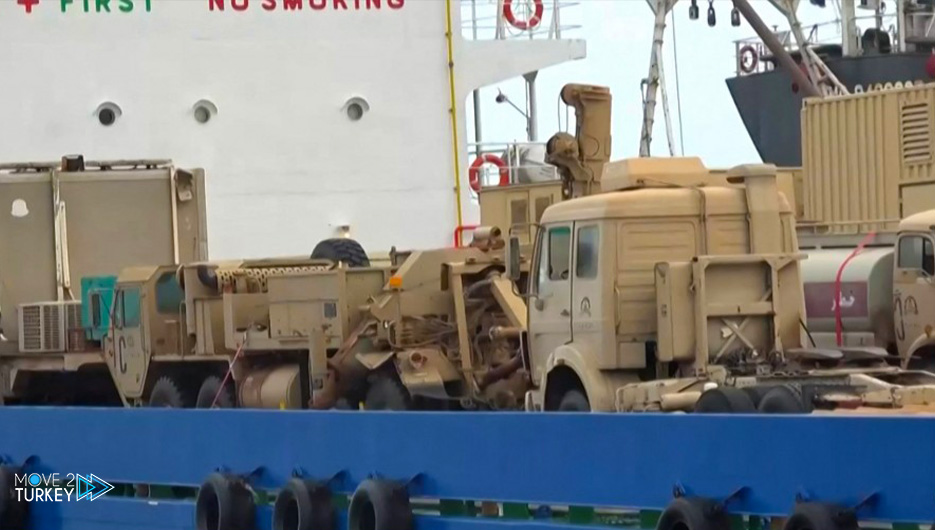 The United Nations said, on Wednesday, that the circumstances surrounding the detention of the Emirati ship "Rawabi" by the Houthis in Yemen are "unclear", calling for respect of rights and obligations related to maritime navigation in accordance with international law.
This came in a press conference held by Stephane Dujarric, Spokesman for the Secretary-General of the United Nations, Antonio Guterres, at the permanent headquarters of the International Organization in New York.
And on Monday, the Houthi military spokesman, Yahya Saree, announced during a press conference, "the detention of an Emirati cargo ship off the coast of Hodeidah Governorate, carrying military equipment and carrying out hostile acts."
While the spokesman of the Arab Coalition Turki Al-Maliki said, in a statement, that "the ship was carrying out a naval mission from the island of Socotra (southern Yemen) to the Saudi port of Jizan, and it was carrying on board all the field equipment for operating the Saudi field hospital on the island."
Commenting on this, Dujarric said: "The circumstances surrounding the incident are still unclear, and the United Nations is following with concern reports that the Houthis have seized a ship flying the UAE flag."
And he added, "We reaffirm the need to respect the rights and obligations related to maritime navigation in accordance with international law, and we urge all concerned parties and states in the region to exercise maximum restraint and refrain from taking any escalatory action."
He continued, "We renew our call on the Yemeni parties to engage with the Special Envoy of the Secretary-General (Hans Grundberg) and his mediation efforts, with the aim of pushing the political process to reach a comprehensive negotiated settlement to end the conflict in the country."
Yemen has been witnessing for nearly 7 years a continuous war between the pro-government forces backed by an Arab military coalition led by the neighboring Saudi Arabia, and the Iran-backed Houthis, who have controlled several governorates, including the capital, Sanaa, since September 2014.