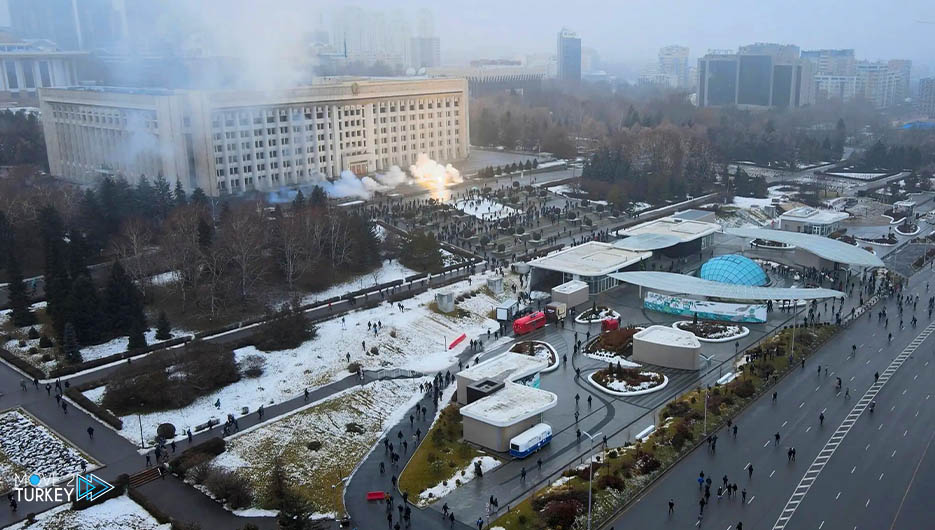 The European Union called on all parties in Kazakhstan to exercise restraint and refrain from actions that could lead to escalation.
This came in a statement issued by European Union spokeswoman Nabila Masrali on Wednesday about the protests in Kazakhstan due to the increase in liquefied gas prices.
The statement indicated that the European Union is closely following developments in Kazakhstan against the backdrop of the protests that started on Sunday and led to the resignation of the Kazakh government this morning.
"People have the right to demonstrate peacefully," Masrali said, and expected them to avoid violence.
It called on the Kazakh authorities to respect peaceful demonstrations and to use proportionate force when defending legitimate security interests.
She believed that Kazakhstan would fulfill its obligations regarding freedom of the press and access to information via the Internet or other means.
Earlier on Wednesday, the Kazakh government announced its resignation against the backdrop of the protests taking place in the country against the increase in liquefied gas prices.
And followed by the declaration of a state of emergency in a number of cities, including the capital, Nur-Sultan, with the aim of maintaining public security.