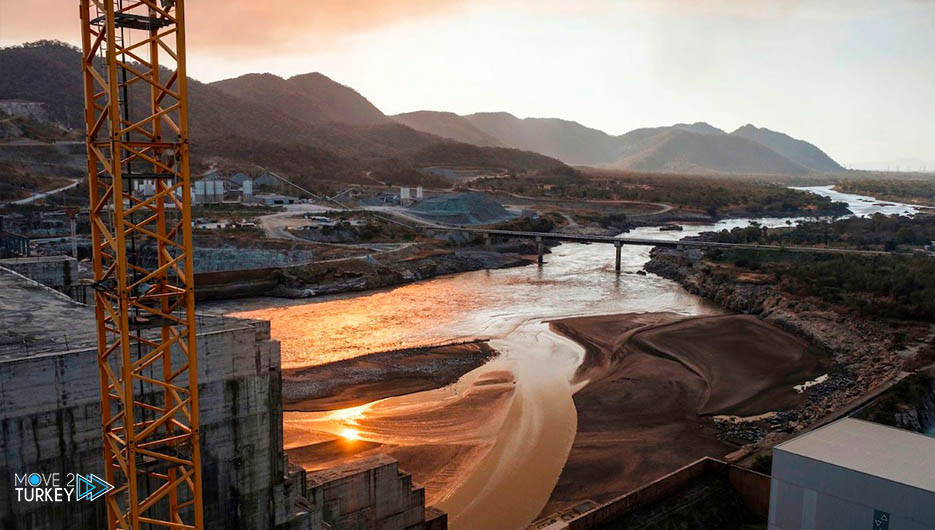 The United Nations said on Tuesday that "differences still exist between Egypt and Sudan on the one hand and Ethiopia on the other hand over the rules for filling and operating the Renaissance Dam."
This came in a press conference held by the Spokesman for the Secretary-General, Stephane Dujarric, at the permanent headquarters of the International Organization in New York.
The Spokesman stressed that "the United Nations continues to support the mediation efforts backed by the African Union to assist the parties in any way possible."
"Obviously there are still differences, but water management and the management of a river that is really a lifeline for many people can and hopefully be used as an opportunity to increase cooperation," he added.
Following the second filling of the dam on July 19, both Khartoum and Cairo called on Addis Ababa to return to negotiations to complete a binding agreement.
Without an announcement from the three countries so far regarding this step, despite the Security Council's call for it on the 8th of the same month to return to negotiations under the auspices of the African Union.
Cairo and Khartoum have always warned of the danger of Ethiopia taking unilateral steps without reaching an agreement, as happened in the first and second fillings.
Egypt and Sudan are committed to first reaching a binding tripartite agreement to preserve the safety of their water facilities.
To ensure the continued flow of their annual share of Nile water, which is 55.5 billion cubic meters and 18.5 billion, respectively.